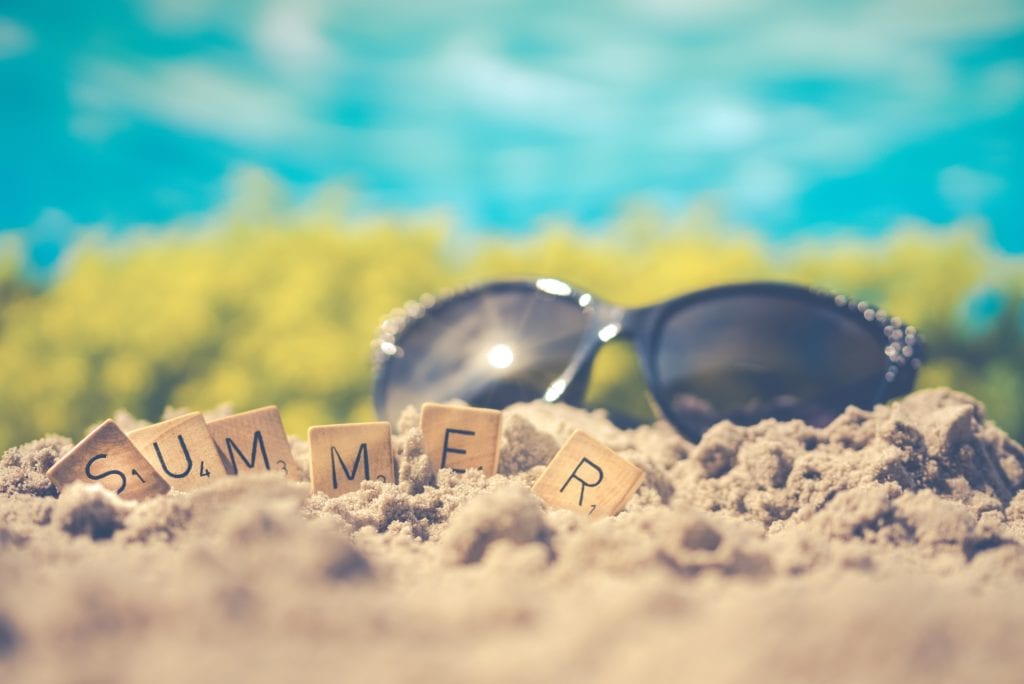 Austin is one of the best cities for families, with plenty of kid-friendly, family-oriented activities. Whether you're looking for indoor or outdoor excitement, we put together a list of our 15 favorite fun kids activities in Austin.
Additionally, because we're all about helping kids lead happy, active lifestyles, we put a focus on movement in our selection. Let's take a look!
1. Barton Springs Pool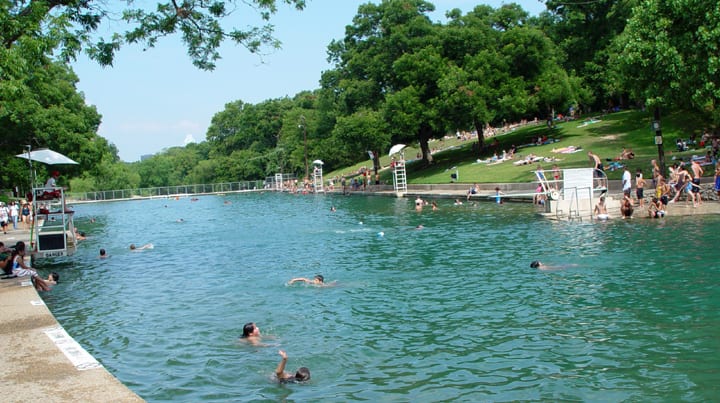 Swimming is lauded as the best exercise in the world because it provides a full-body workout. It's also incredibly fun – and in the heat of summer, it's the perfect way to stay cool.
There's no better place in Austin for swimming than the Barton Springs Pool. Plus, for the little ones, there's a huge, 3-acre pool with a low diving board.
2. Butler District Park
Kids can run very nearly wild at Butler District Park, which has acres of green lawn and is far less crowded than Zilker Park and Auditorium Shores.
Even better, there's a splash pad at the top of the hill in the park's center, where kids can run through for a quick cooldown. If that's not enough, Barton Springs Pool (above) is nearby.
3. North Austin Rock Gym
Climbing is another way to exercise the whole body. In fact, MSN once called it the ultimate way to do so!
The North Austin Rock Gym is a fantastic place to get kids interested in this activity, with programs starting from age 4 and up. There are classes for beginners, but if your kids have some climbing experience already, the excellent trainers will evaluate their skills and place them in the appropriate classes.
4. The Austin Bouldering Project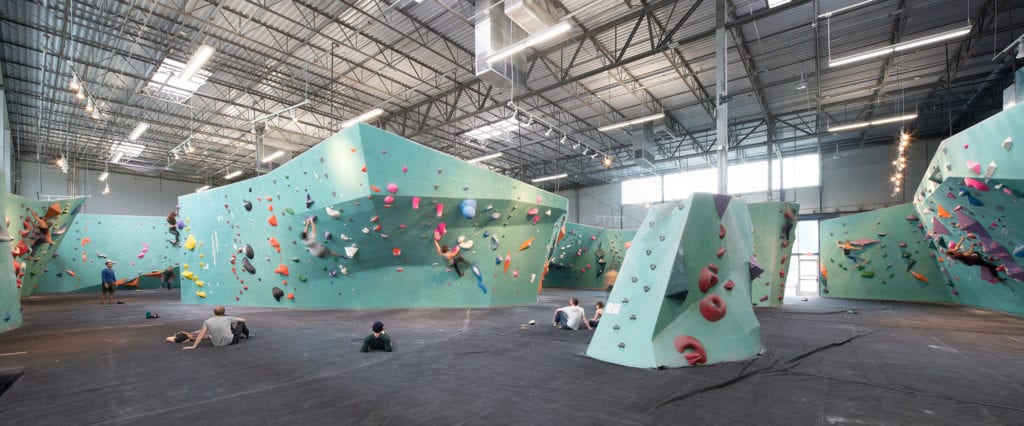 If the North Austin Rock Gym is looking a little full, or your kids need a no-harness alternative for any reason, the Austin Bouldering Project will be right up your alley.
There are 50,000-square-feet to explore, so your little ones will never get bored clambering up and over walls specially designed for the full bouldering experience.
5. Mt. Playmore
Yet another option – perfect for parents with toddlers as well – is Mt. Playmore. The venue is ingeniously designed with a central seating area for parents, with the city's largest indoor playscapes sprawling around you.
In addition to climbing features and tunnels (which are big enough for parents to join), there's also a toddler area, restaurant, arcade, and every Wednesday there's a live reptile show.
6. Epic Fun
Epic Fun is the new kid on the block when it comes to local, indoor entertainment – and they've certainly got the right name!
There's a wide range of activities to choose from: more wall climbing, a ropes course, laser tag, mini bowling, and more. You can even book events there if your little one has a birthday party coming up.
7. The Blazer Tag Adventure Center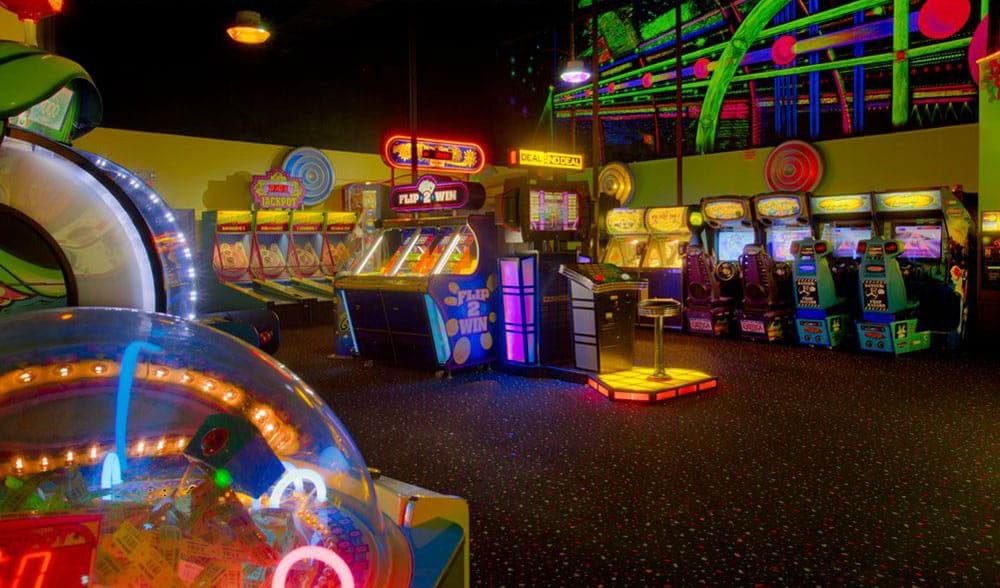 If laser tag is a favorite, then the Blazer Tag Adventure Center is the place to take your kids. Located in a former movie theater, the center sports multiple levels for endless fun.
Because there are scoreboards, kids can team up and learn valuable skills while having a good time.
8. Playland Skate Center
At 27,500-square-feet, Playland Skate Center is the largest roller skating venue in Austin. It's been a popular spot since 1973 and is a great place for having fun with your kids.
9. Chaparral Ice
For those who prefer ice skating to roller skating (or just want somewhere noticeably cooler in temperature!), head out to Chaparral Ice. Not only can you skate for free during their recreation time slots, but you can also join ice hockey and/or skating competitive teams.
10. Covert Park at Mount Bonnell
Mount Bonnell's Covert Park is a great way to get kids interested in hiking. There are only 5.1 acres, with a trail sprawling only 1-third of a mile (with 102 steps) to Austin's highest natural point.
11. The Barton Creek Greenbelt
For young hikers with more experience and stamina, there's the Barton Creek Greenbelt. There are miles of unstructured fun to be found along the trail.
You'll want to bring plenty of water, sunscreen, and hats though. After, you can also head to the Barton Springs (above) to cool down again – the trail's entrance is located at the parking lot.
12. Zilker Metropolitan Park

While it tends to be more crowded than Butler District Park (above), Zilker Metropolitan Park is definitely worth a visit. Not only are there gorgeous city skyline views to be enjoyed all along the trails, but you can also go kayaking or take a 20-minute miniature train ride.
13. The Austin Nature and Science Center
If you're in Zilker Park, head west. A great way to exercise the mind, as well as the body, is to visit the Austin Nature and Science Center. The Dino Pit is a fun-filled section where kits can dig up dinosaur fossil reproductions and learn more about paleontology and the dinosaur age.
14. The Texas Memorial Museum

Kids found a love for dinosaurs at the Austin Nature and Science Center? Take them for a walk through the Texas Memorial Museum next – there are more than 5 million specimens there, including huge fossils and skeletons.
15. Summer Sports Camps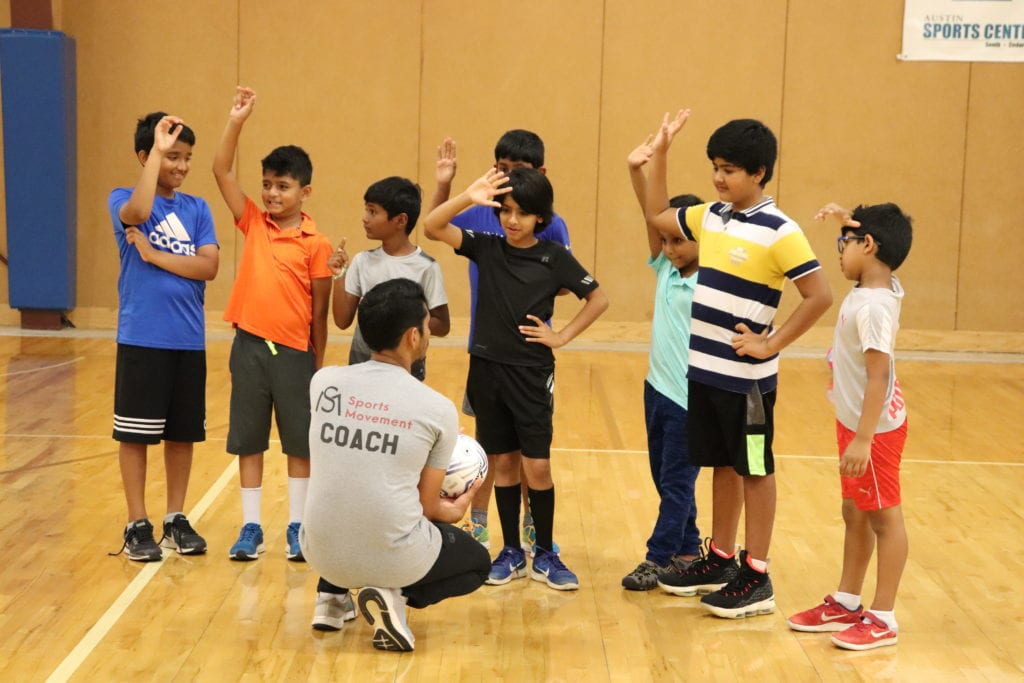 Of course, we have to mention our summer sports camps!
At Sports Movement, we host several sports camps in the summertime. Why not take a look at our exciting cricket and soccer camps to see if one you kids would be interested in joining?