Looking for a place where your child can make friends while learning to bat or kick a soccer ball around? You have come to the right place!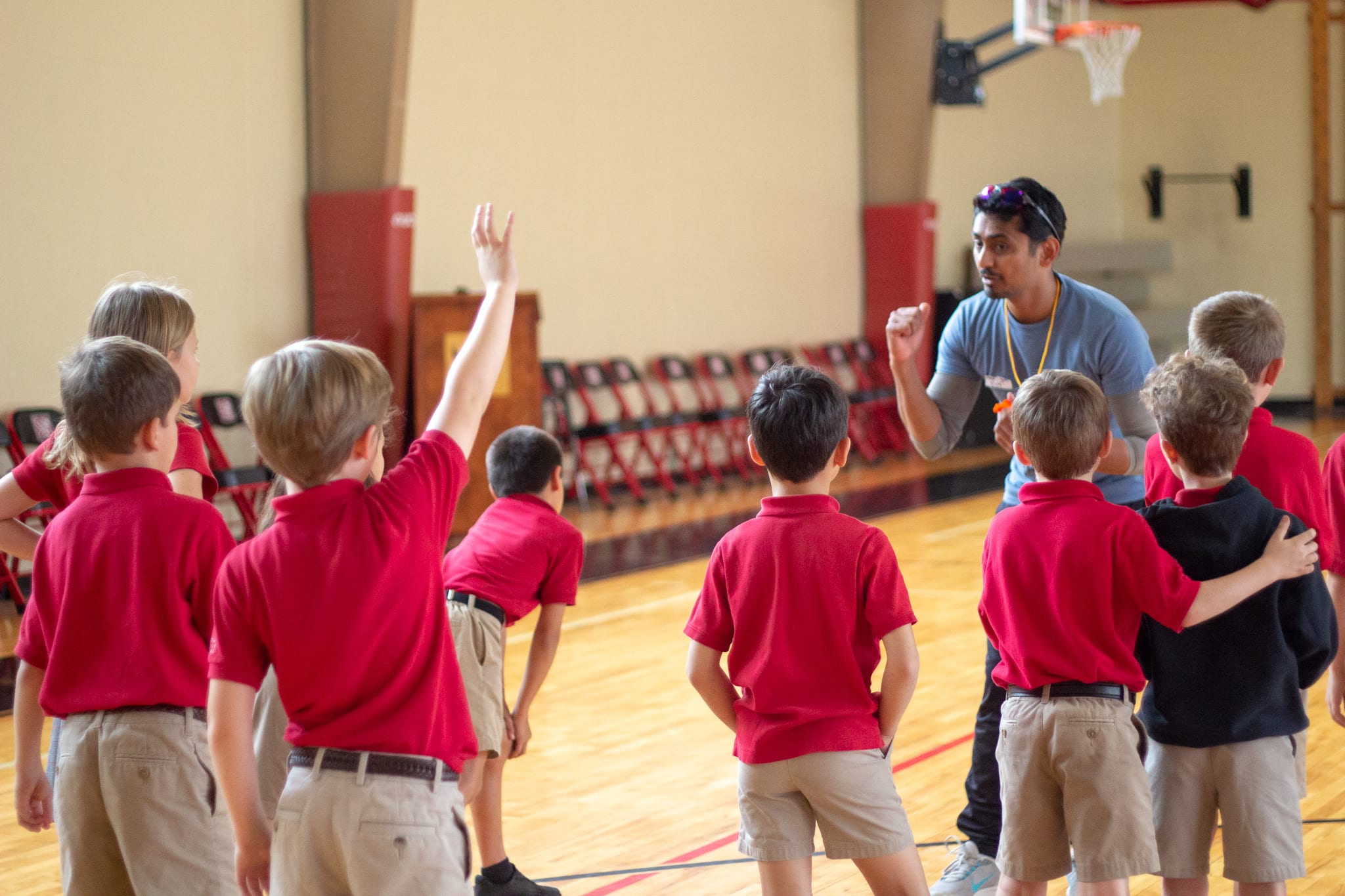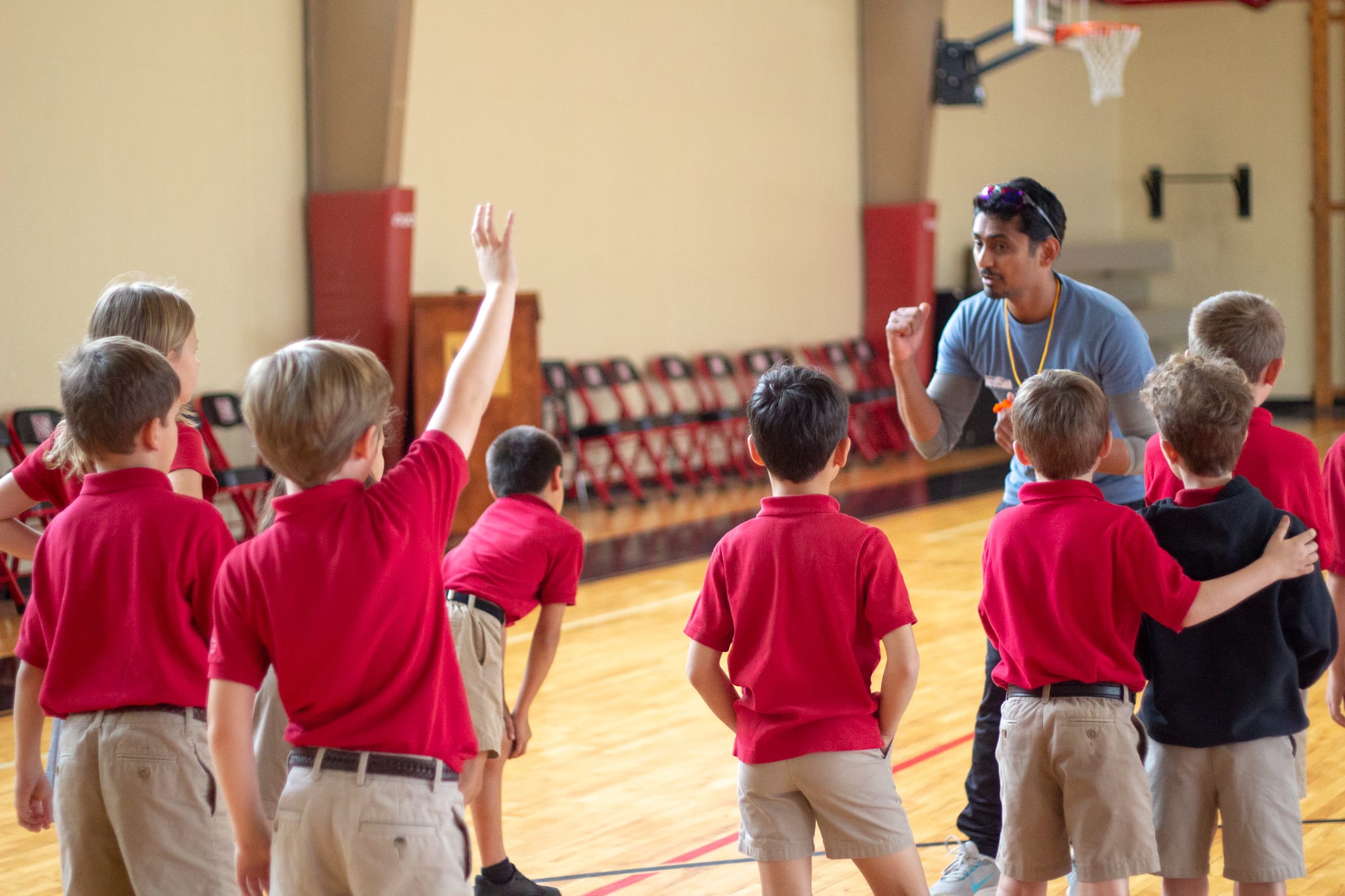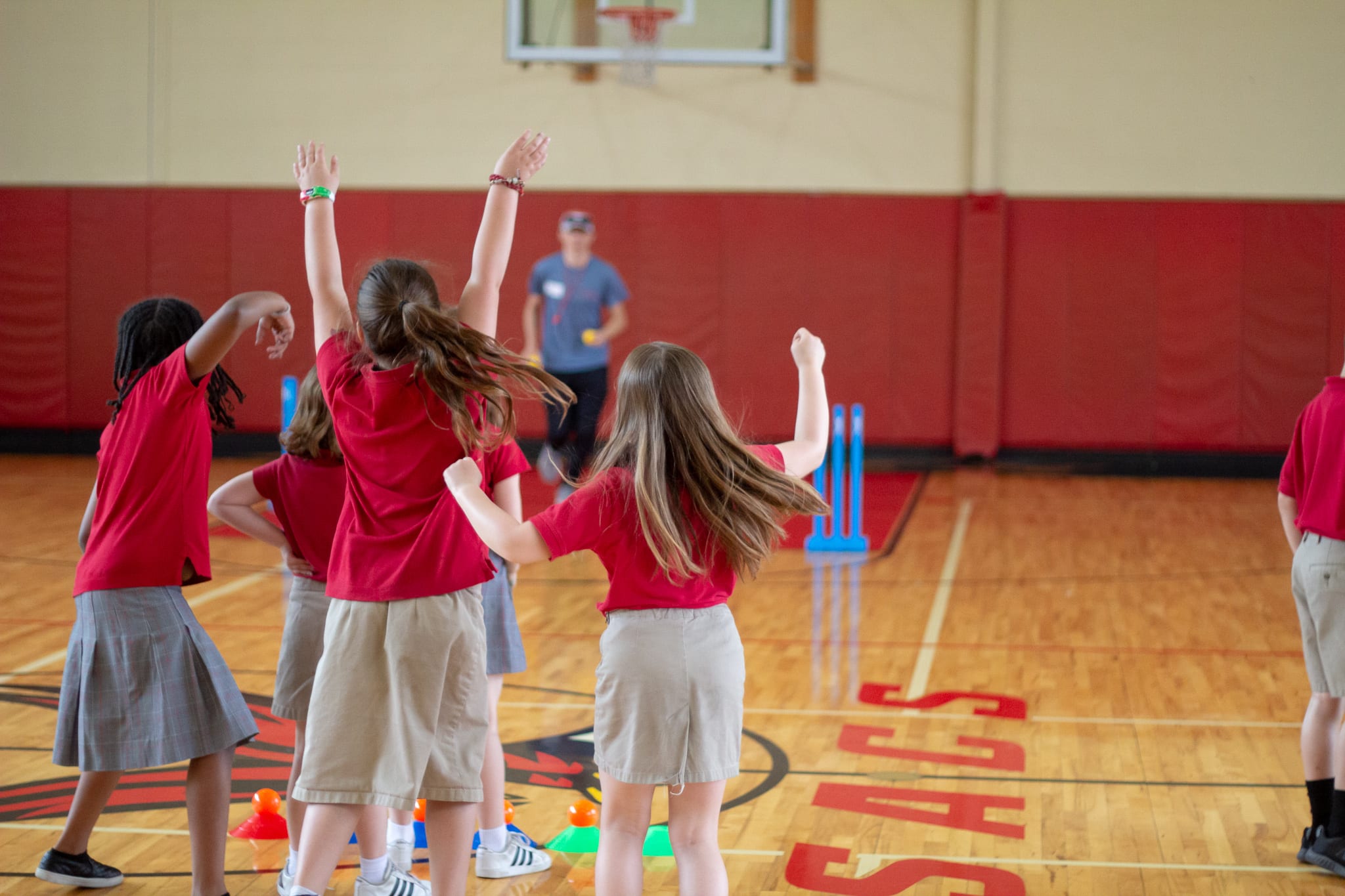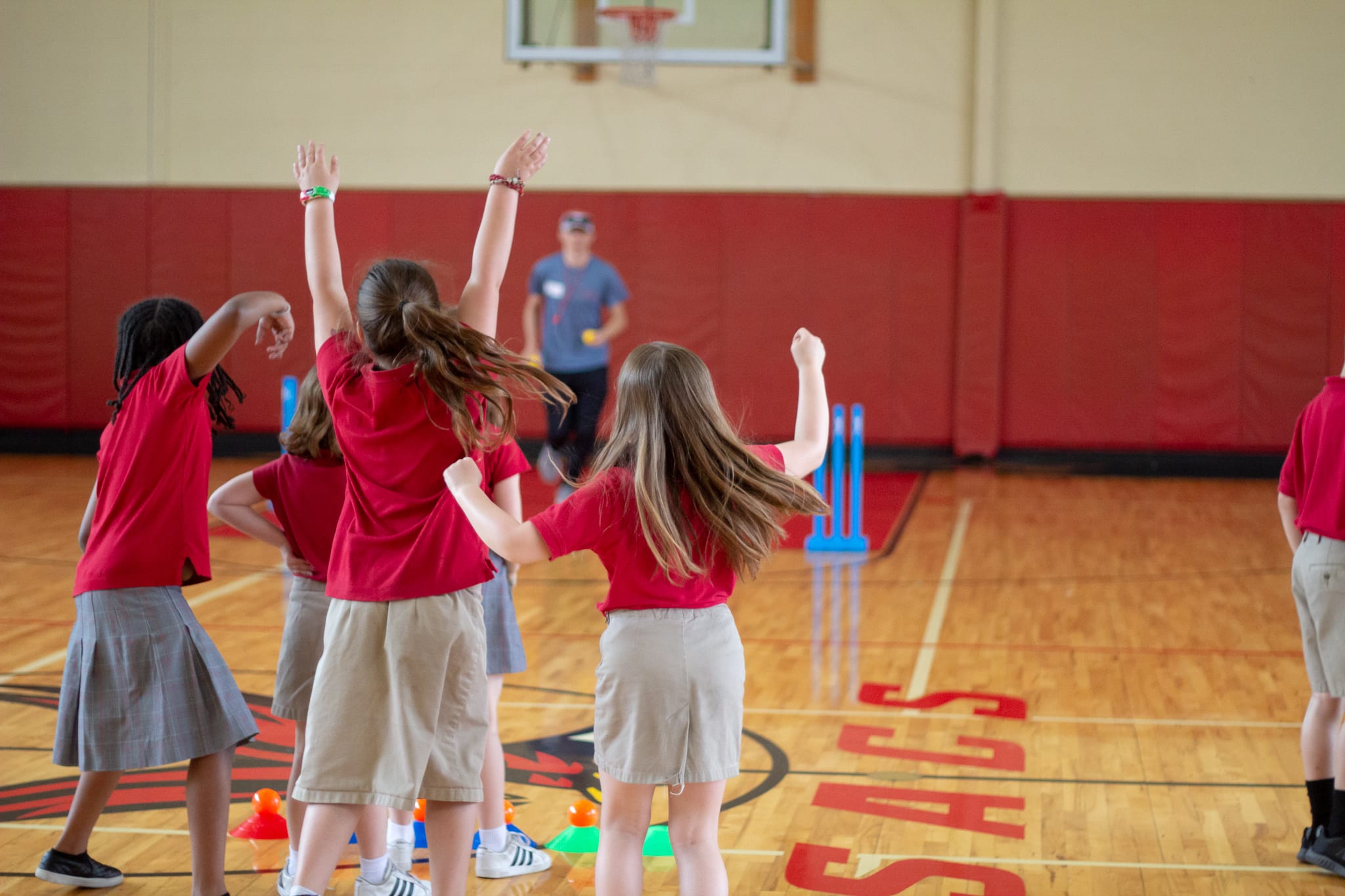 Our services are broadly classified into three categories – After School Enrichment programs, Private Training, and Private Camps.
These programs are meant to train children and youth to learn, attain progression, and excel in their sport of choice.
Our methods of coaching are fundamentally based on players having fun because we believe that everyone learns fast in a fun-filled and engaging environment. And our programs are designed to foster competitiveness, teamwork and leadership.
We work on building a player's technical foundation in a particular sport. This includes exposure to physical activities and drills that improve one's motor skills, hand-eye coordination, speed and balance.
The aim of training ultimately is to apply skills in a competitive environment. Sports Movement's recreational and competitive Cricket and Soccer leagues/tournaments are coming soon to a city near you and will provide ample opportunities for kids, youth and adults to compete and get better at their sport. Watch out for this development!
Our after-school enrichment programs currently take place at various private schools and independent school districts across Austin.  These programs are primarily for kindergarten, elementary and middle school students in the age range of 4-15 years.
These classes are usually held once a week at the schools' facility. Sessions are 1 hour long and are meant to teach the basics of the sport. All sessions are designed to be fun-based and engaging, and encourage teamwork, competitiveness and leadership.
Some of the schools we are working with include Magellan International, St. Gabriel's Catholic, St. Austin Catholic, Austin ISD, and numerous schools under  Eanes ISD.
If you are a teacher who intends to start a Cricket or Soccer program at your school, or if you are a parent who is interested in our program at the school where your child goes, please contact us. We'd love to speak with you!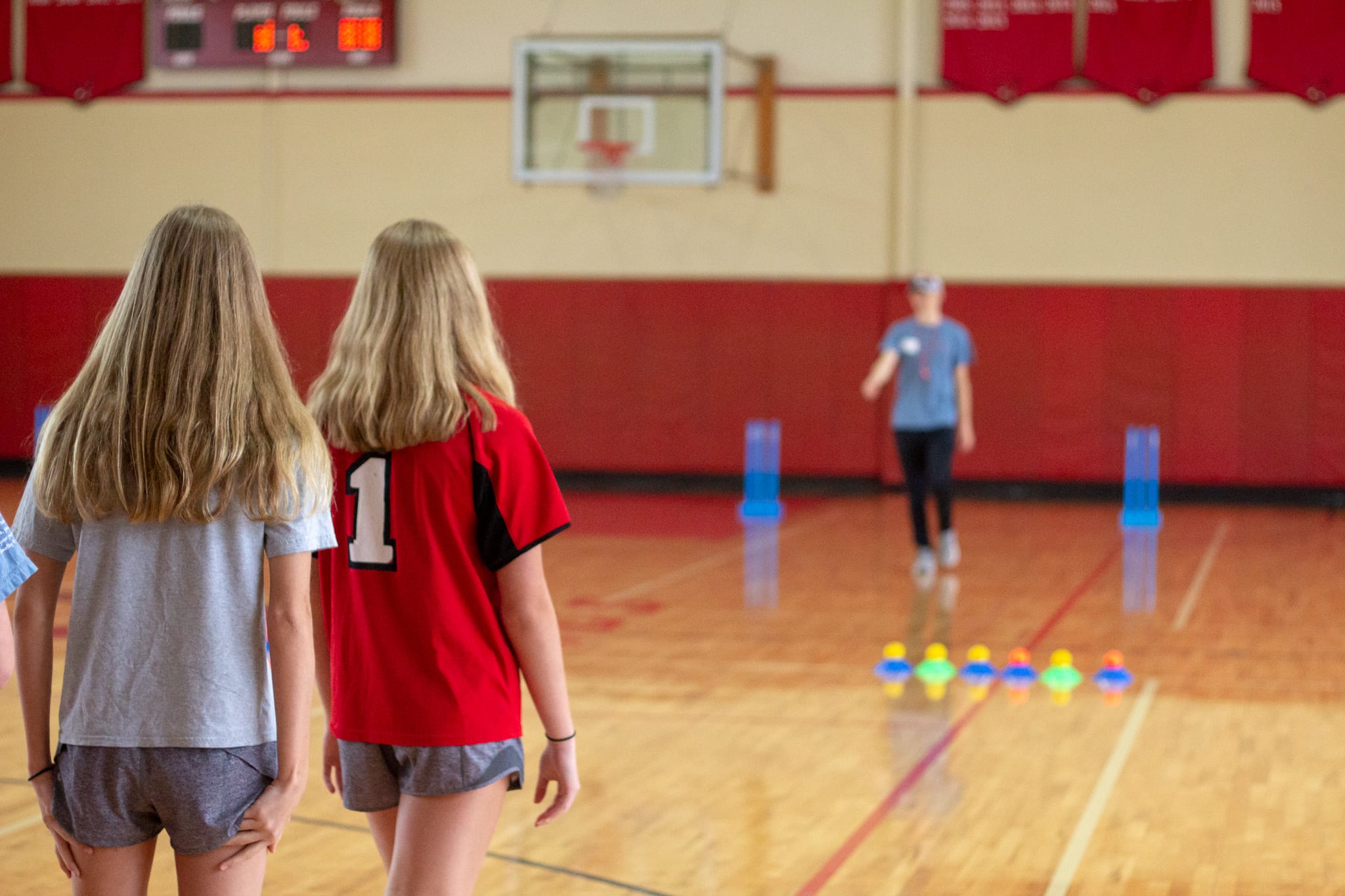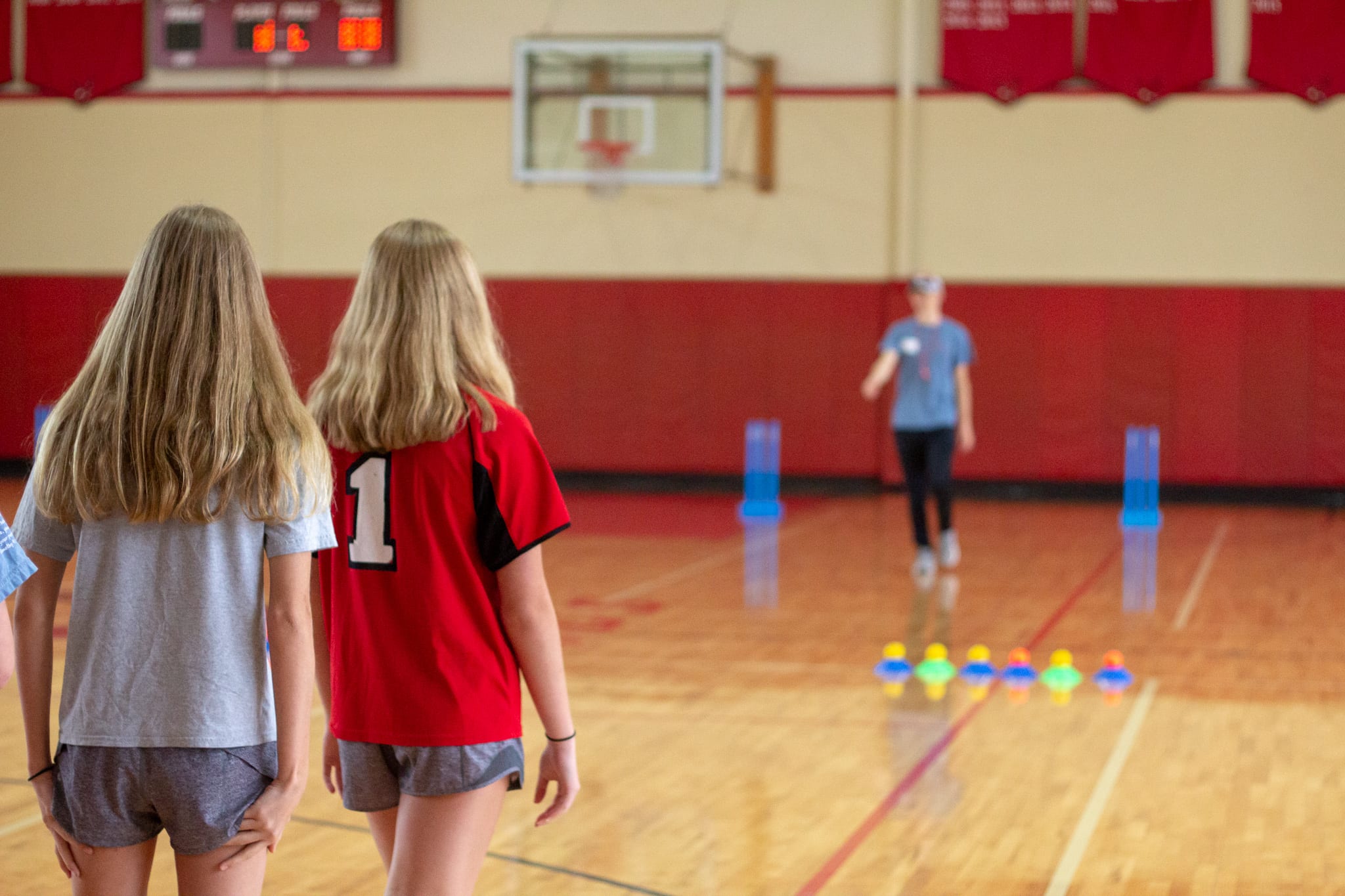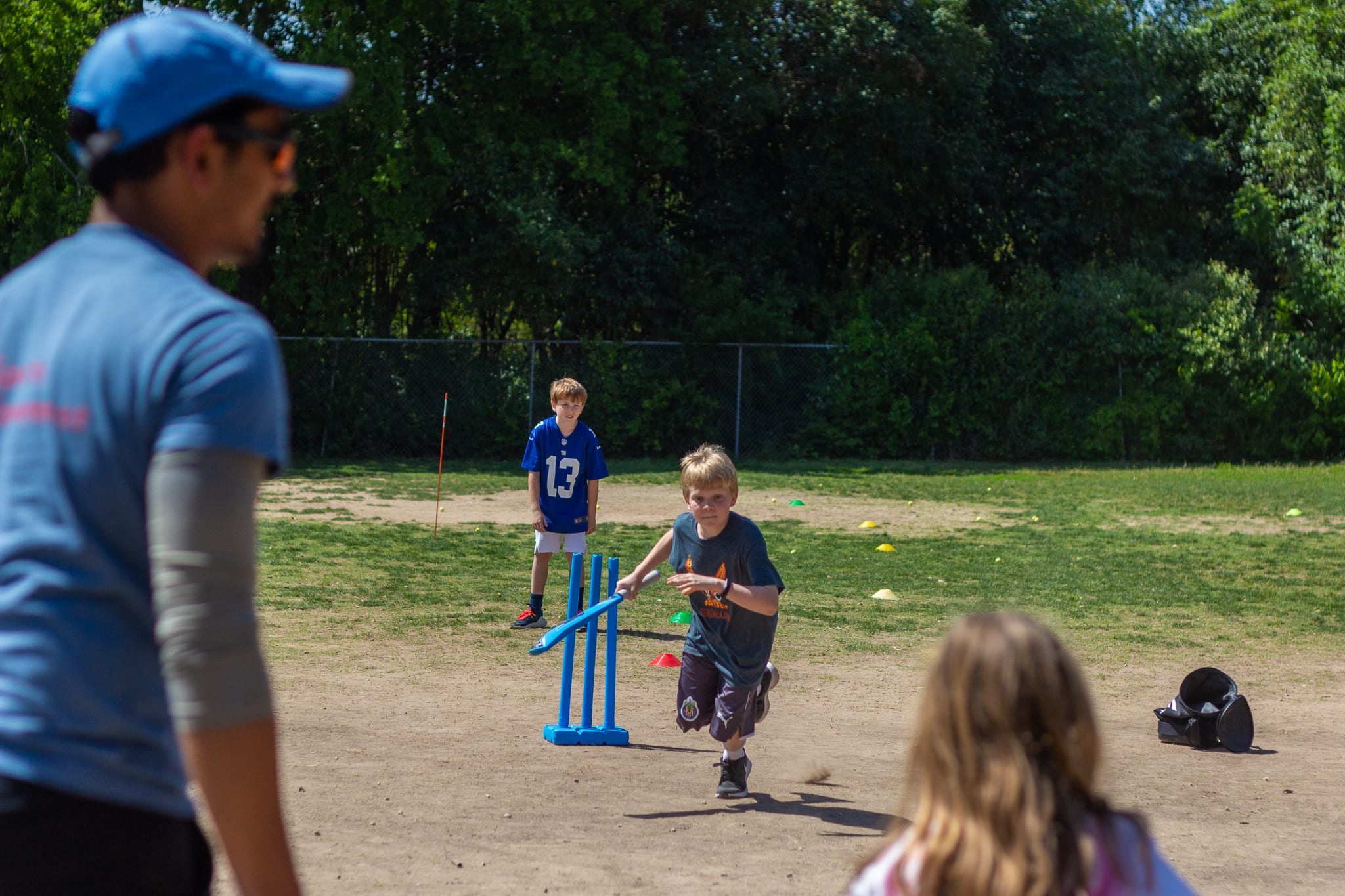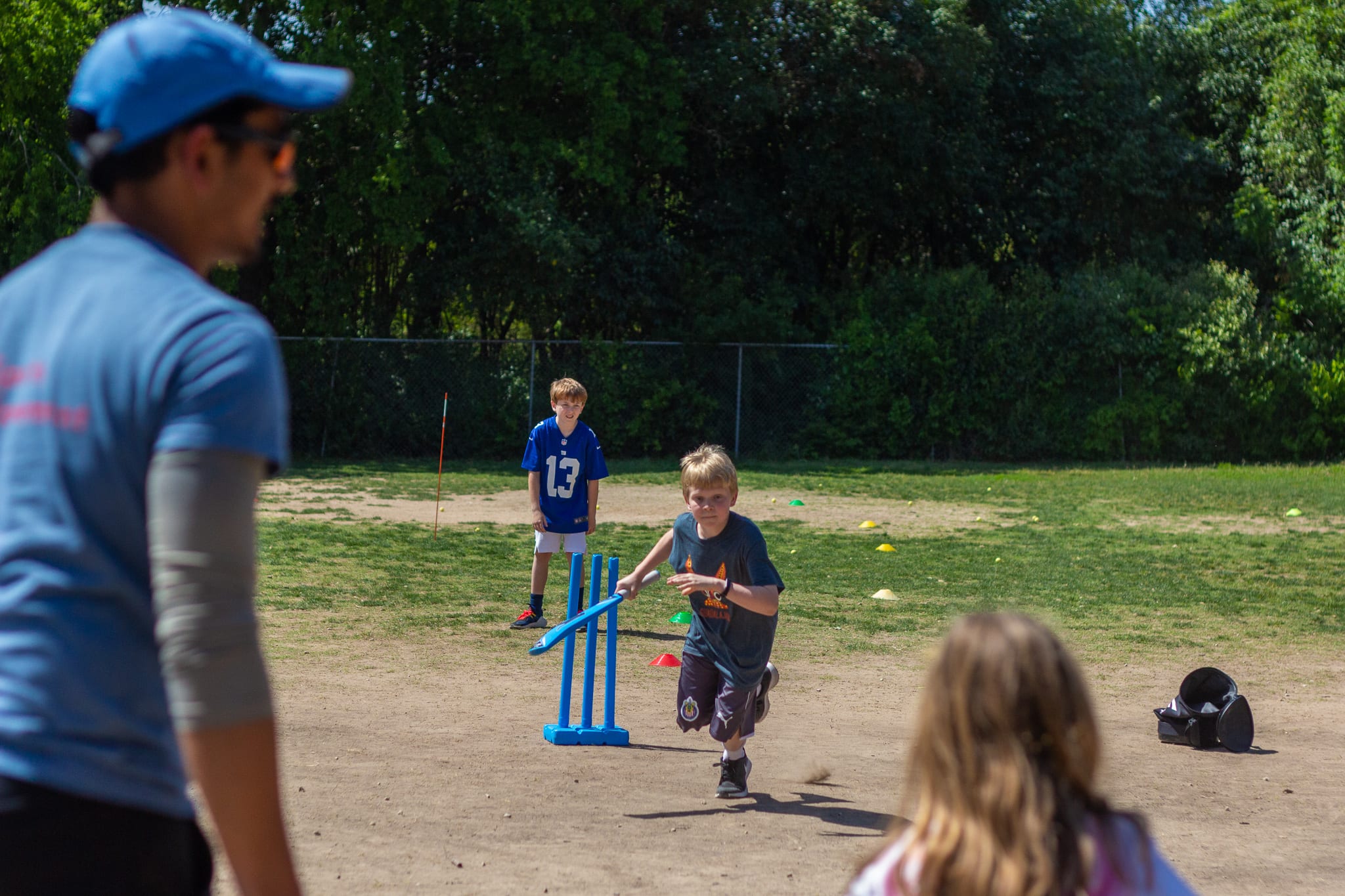 Ever wondered where you could learn to play Cricket in Austin, or in the neighboring cities? Look no further, Sports Movement offers a comprehensive Cricket curriculum for kids from the age of 5. Our curriculum offers the chance to get better at the sport, develop your game and play with others at a competitive level. Sports Movement aims to become the biggest and best Cricket academy in the United States.
We have three types of Cricket programs in our camps – Enthusiasts, Intermediate and Advanced.
The Enthusiasts and Intermediate camps take place indoors and soft balls are used for instruction. Once players graduate from these programs, they enter the 'Advanced' camp where they learn to play with hard balls and complete Cricket gear.
Please go through each section to determine where you are at the moment. Our coaches will also identify which level you belong to and provide training accordingly.
Season: All round
Session duration: 60 min (indoor)
What you will learn:
The Enthusiasts program is for complete newbies of the game. Perfect for kids in the age group of 4-6, this program teaches the basics of catching, throwing and batting.  Sessions will be fun-oriented and our drills are designed to teach the basics of the game in an enjoyable and engaging manner.
Season: All round
Session duration: 60 min (indoor)
What you will learn:
Perfect for kids between 5-8 years old, the Intermediate program is for those who have either graduated from the Enthusiasts program or who already have an idea about the game and have been introduced to it earlier.
We will use the following drills to teach the more technical aspects of the game:
Batting - Throw downs from coaches to develop techniques concerning defense and driving.
Fielding and wicket-keeping - High catching and flat catching practice. Teach the importance of soft hands and getting the body behind the ball.
Bowling - Introduce the concept of bowling. Refine it further to teach run-up, release and follow-through.
Season: All round
Session duration: 60 min (outdoor)
What you will learn:
Our advanced program is for kids who are ready to play with hard balls. In most case, kids are 8 years old or above when they reach this level.
These sessions will always take place outdoors in Cricket practice facilities. Kids at this level will already have good batting technique, smooth bowling actions, and are ready to catch and throw hard cricket balls.
Some aspects of the game the players will learn here are as follows:
Batting – Face bowlers in the nets from 22 yards. And face throw downs from coaches to refine technique. Practice to play in the "V".
Fielding and wicket-keeping – more advanced drills to improve speed, agility and hand-eye coordination.
Bowling – learn to bowl to a batsman from 22 yards. Learn the different aspects of fast and spin bowling.
Umpiring – Learn about the laws of the game (MCC laws) and playing conditions for the different formats of the sport (ODI, T20 and Test)
Soccer is a very popular sport in Texas, and is played by numerous boys and girls across Austin and the neighbouring cities. The sport requires excellent footwork, stamina and agility. With the Austin FC soccer team soon to be part of the USA Major League Soccer (MLS), and with Austin getting its own professional Soccer stadium, the sport is set to become more popular among the people.
Sports Movement's soccer curriculum is meant for both kids who want to play professionally, as well as for those who want to learn the sport as a hobby. Our coaches are very particular on the needs of the participants, and hence tweak the curriculum accordingly to suit. Training is based on age, physical condition, developmental needs and aspirations of each individual.
Our soccer programs are also divided into three categories – Enthusiasts, Intermediate and Advanced. Please go through each section to determine where you are at the moment. Our coaches will also identify which level you belong to, and provide training accordingly. Sessions take place either indoor or outdoor.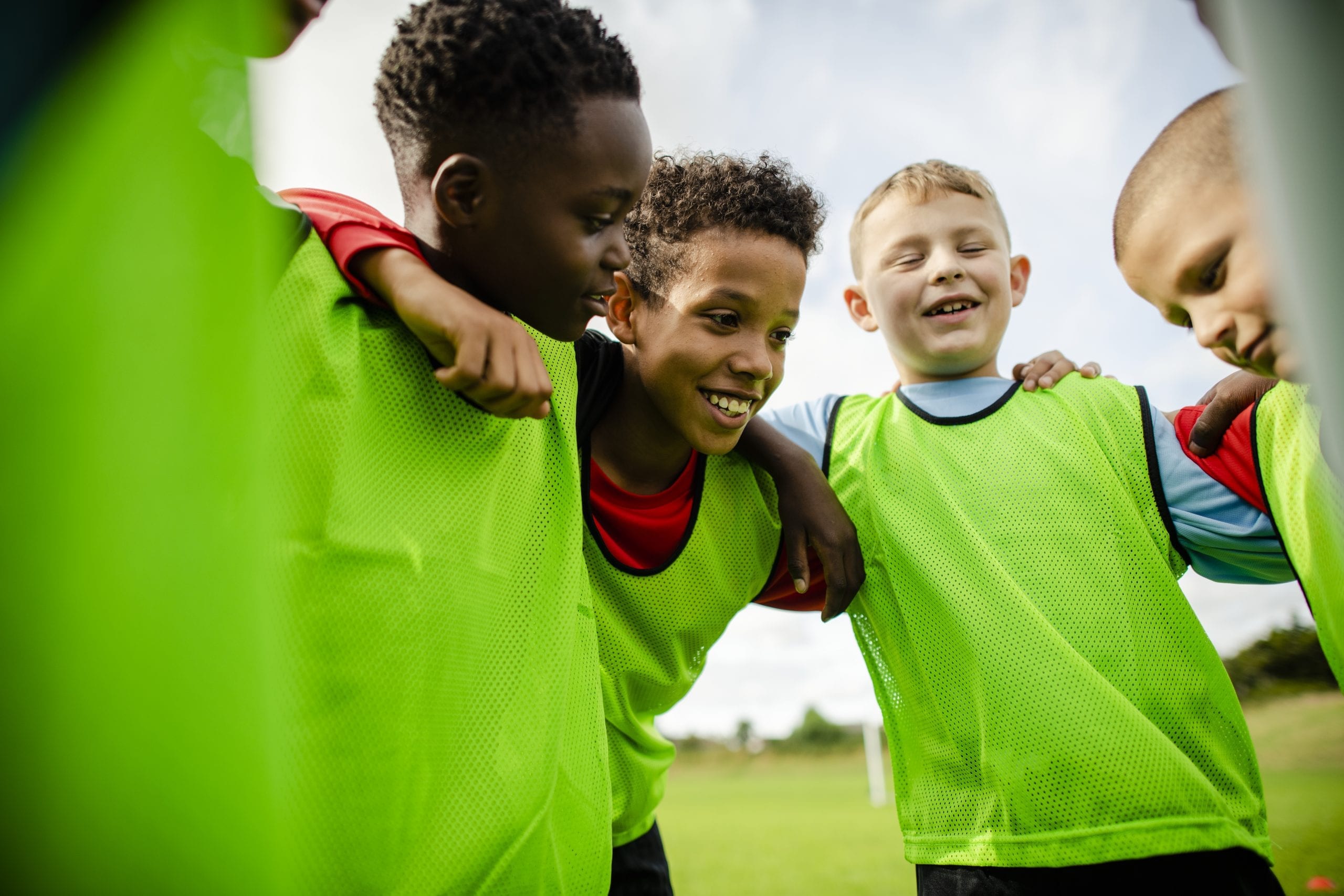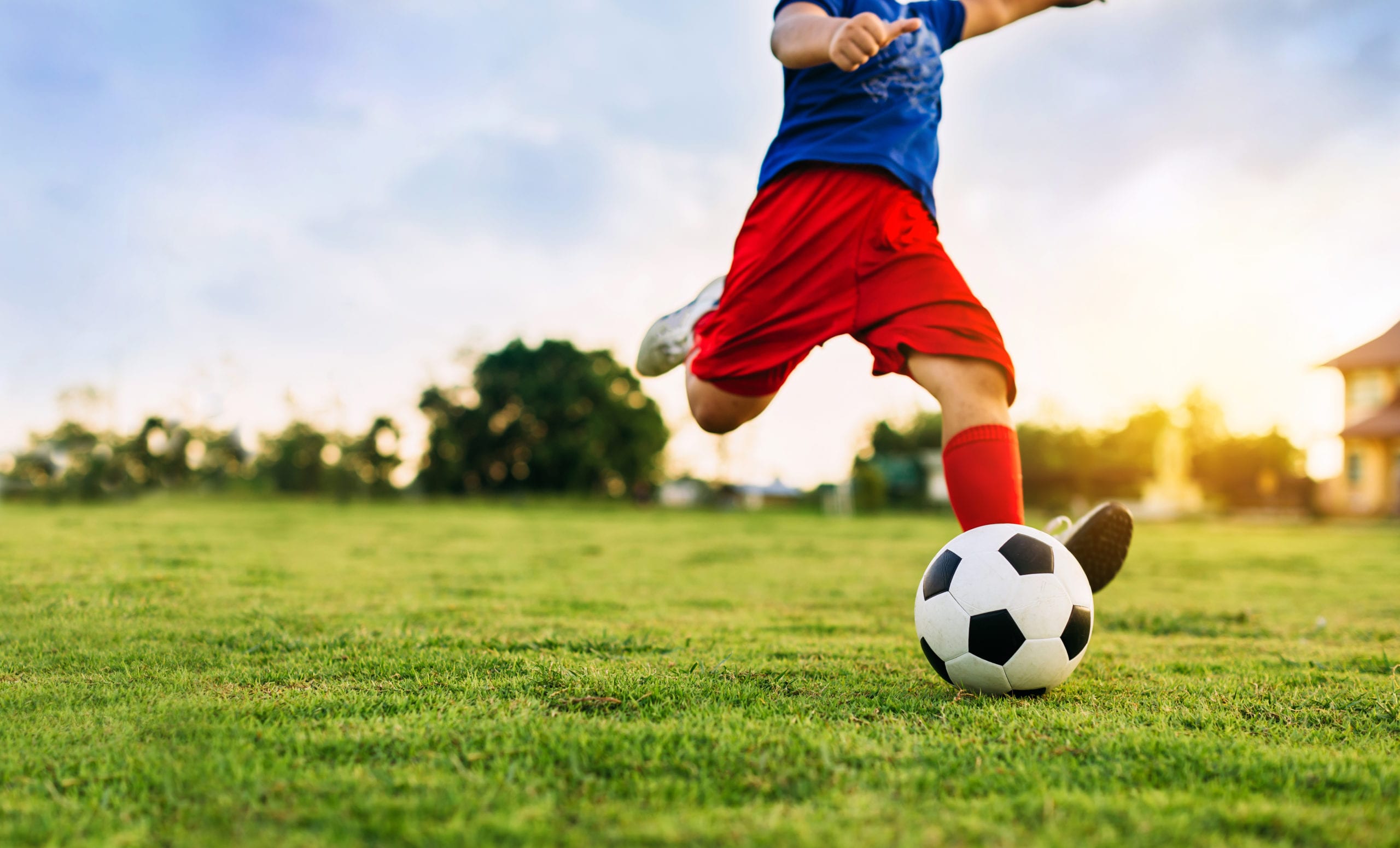 Season: All round
Session duration: 60 min
What you will learn:
These sessions are for those who are at the start of their journey learning this sport. We teach the fundamentals of the game such as kicking, passing, ball control and introduce kids to the various rules of the game. This program is perfect for kids below 7 years old.
These sessions include activities and drills that take a short time to complete due to the short time span of kids. Every session will include both drills and matches. Kids at this stage won't be placed in specialist positions such as forwards, full backs, goalkeepers etc to ensure that they develop all-round skills.
Season: All round
Session duration: 60 min
What you will learn:
Perfect for 7-12 year olds who can make use of this session to improve their ball control, dribbling, passing and shooting skills. We believe that the skills learned at this age stay with you for life. So, it is essential to learn the correct techniques now in order to develop one's game.
In the intermediate program, players will learn to do different types of dynamic warm-ups to get ready for the sessions ahead. The basics of shielding the ball, goalkeeping and positional play will also be introduced to the players at this stage.
Season: All round
Session duration: 60 min
What you will learn:
The advanced curriculum is for those who have been playing soccer for atleast 4-5 years, and possess solid technical skills on and off the ball. Here, you will challenge yourselves by playing with equally good players to advance your skills. A lot of emphasis will given to fitness, so be ready to sweat it out!
In addition, in these sessions, players will get to work in small groups in high-intensity drills/activities. They may play 4v4 or 8v8 games to improve speed and stamina. Players will also learn the ability to sustain complex, coordinated skill sequences  and play in different formations.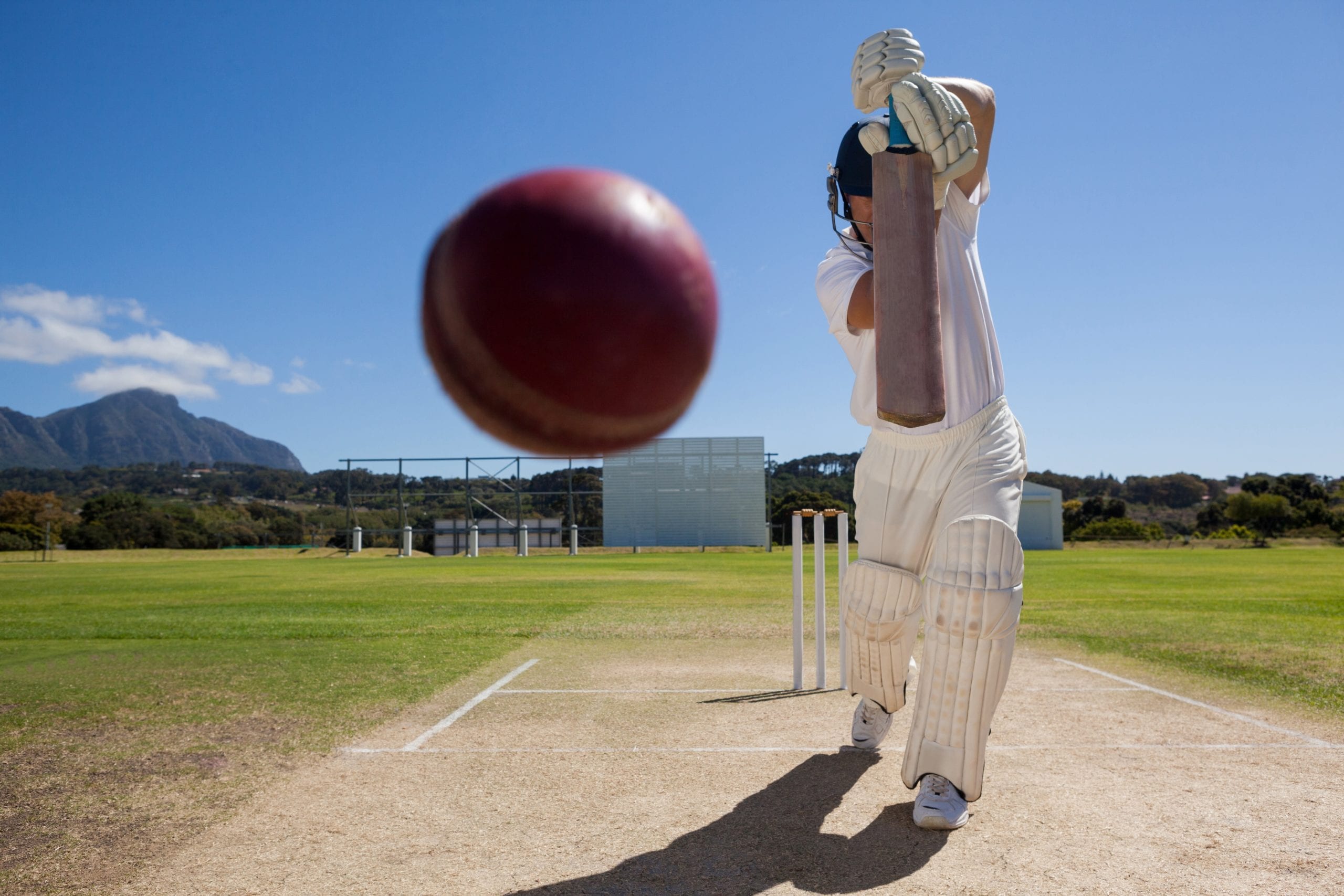 Open to all age groups, these are either 1-on-1 or small group (2-4 players) sessions. These sessions offer an opportunity for players to work excusively with our coaches to correct their game techniques and get more practice in an undisturbed, private setting.