Sports Movement is a multi-sport organization based out of Austin, Texas. We provide top-quality coaching programs in Cricket and Soccer.
At Sports Movement, we believe that playing multiple sports helps a child develop numerous mental, physical and emotional benefits.
The mission of the organization is to become the leading multi-sport provider and the face of Cricket in the United States.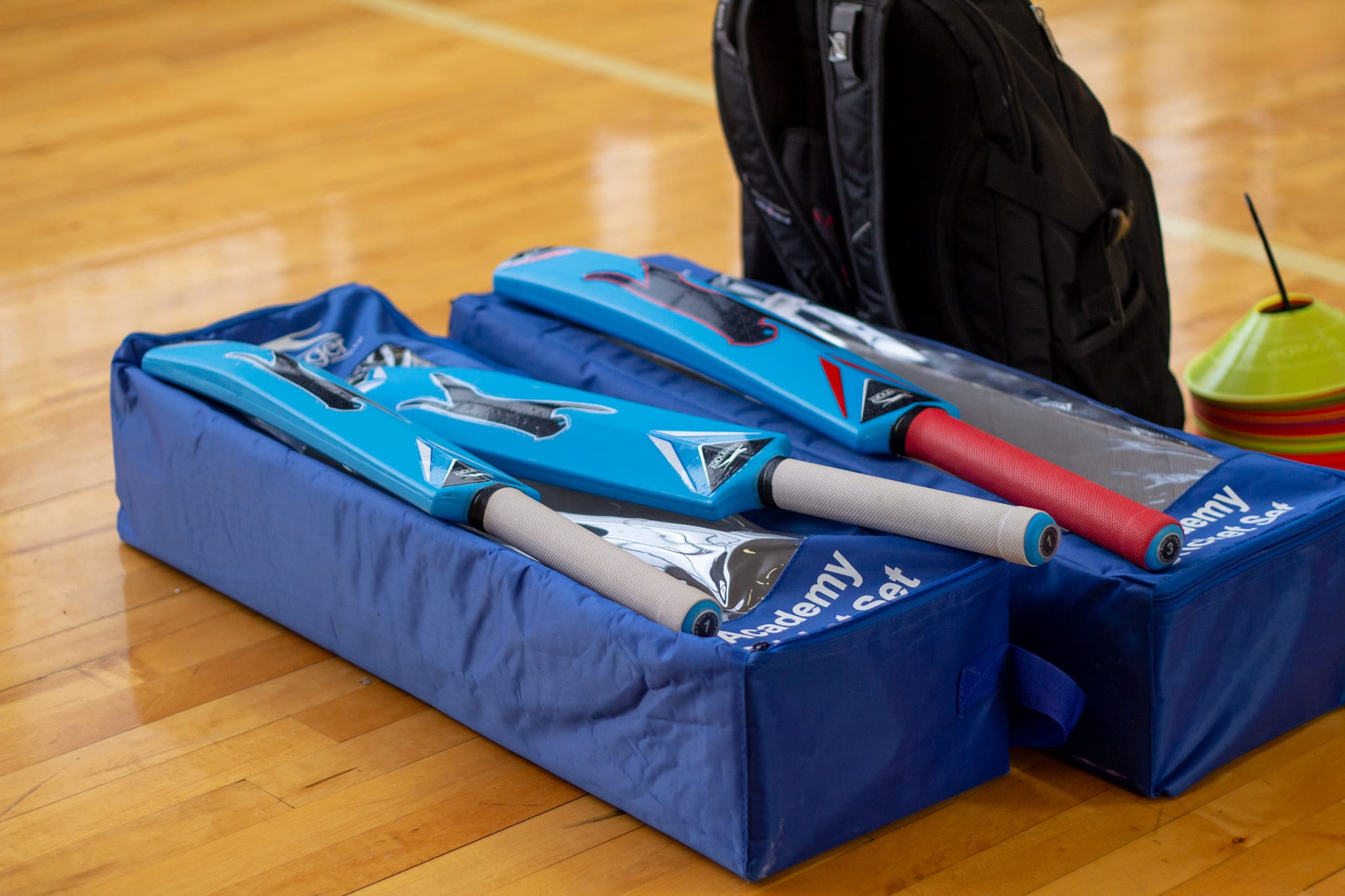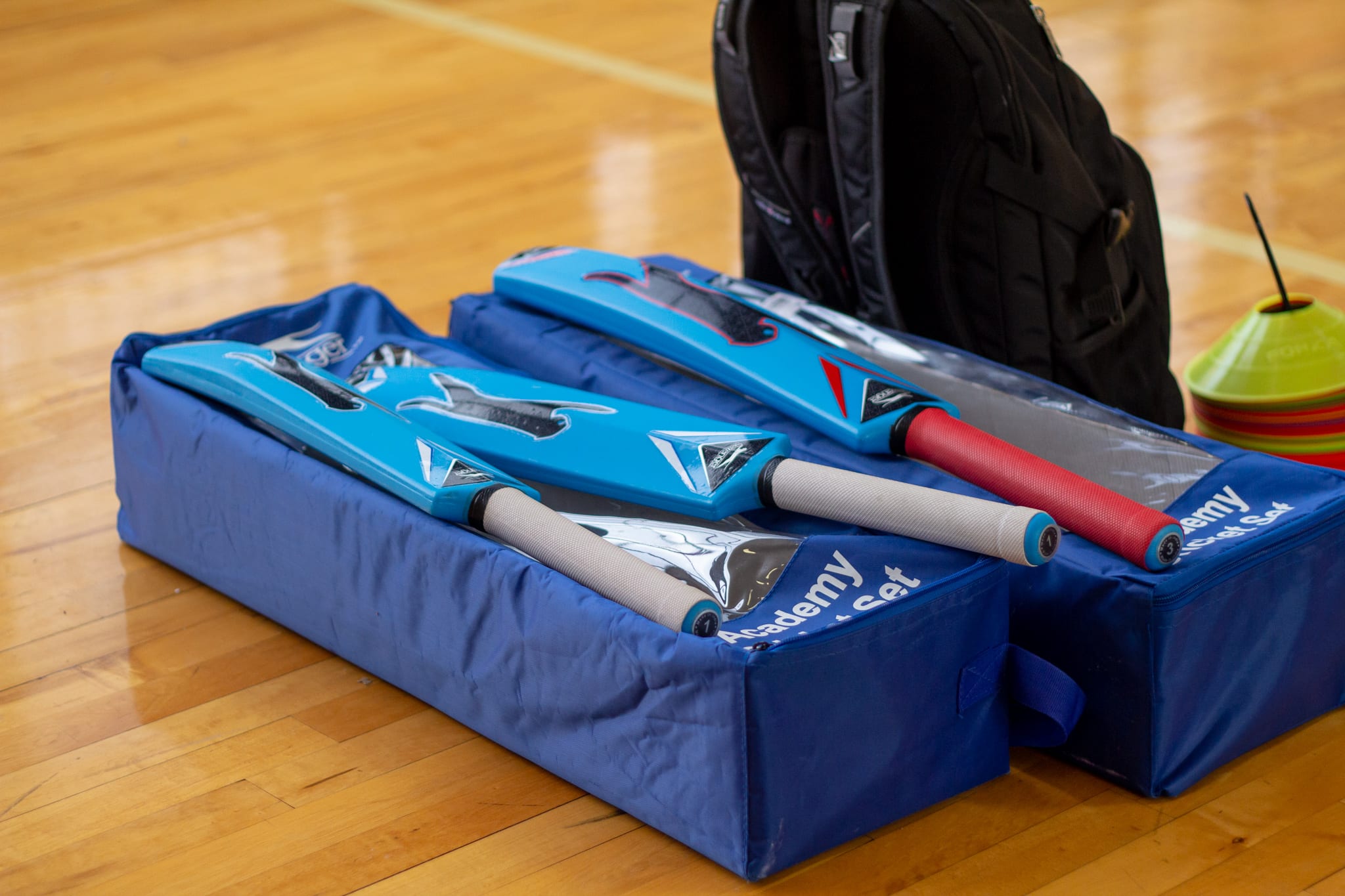 We aim to deliver a complete package of training, physical activity and competitive game-time to kids, youth and adults to excel in their sport of choice.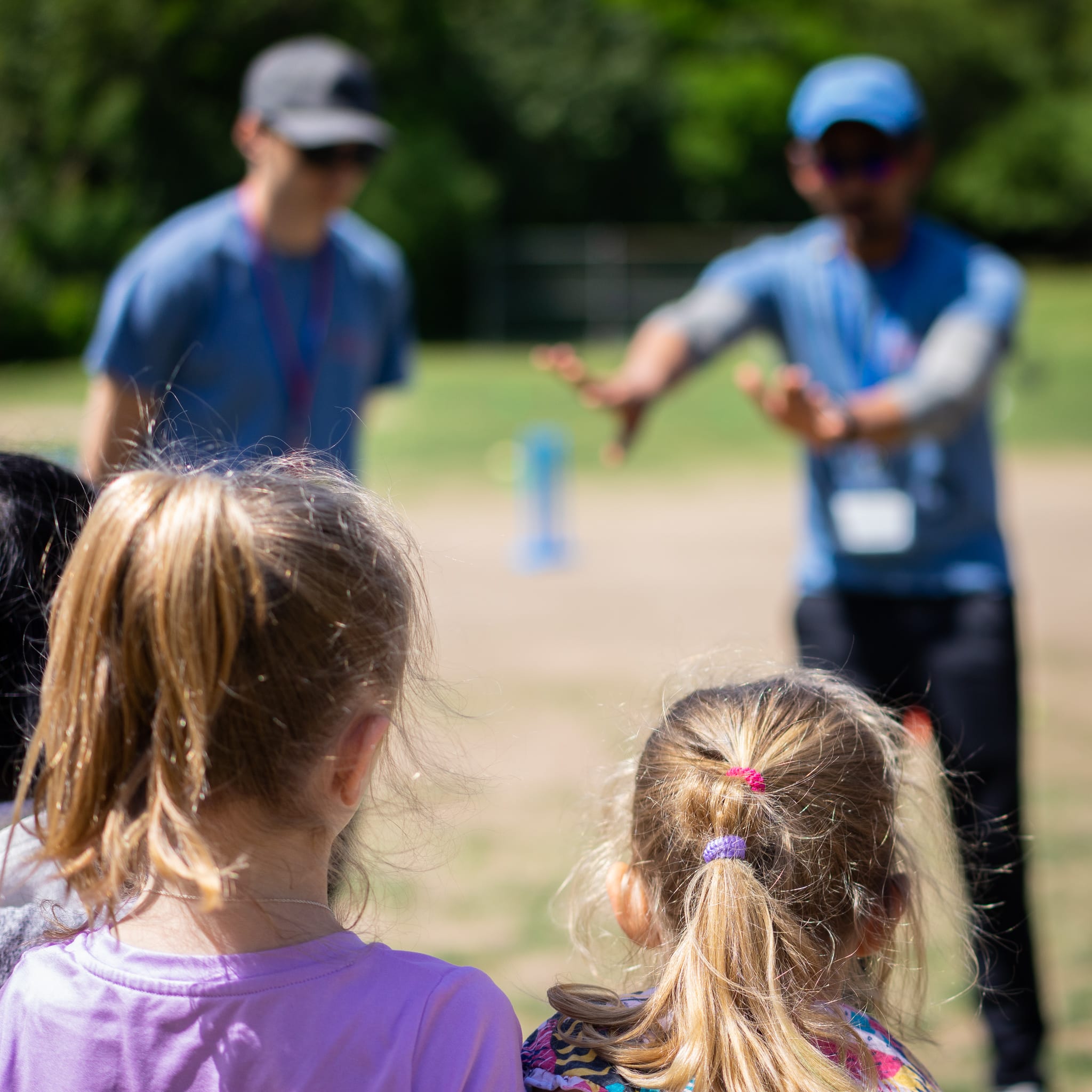 Our coaches bring their skills, knowledge and experience from a variety of sports such as Cricket, Soccer, Football, Track and Swimming. Our programs are designed on improving hand-eye coordination, footwork, agility, head position, body balance and muscle memory, among other things.
Training is specific to the individual and their objectives. So, whether you are here to learn a sport to just stay active, or wish to pursue a sport professionally, you are at the right place.
"The mission of the organization is to become the leading Multi-Sport Provider and the Face of Cricket in the United States."
Raghav Shankar
Sports Movement is the only organization to offer a comprehensive cricket program at schools in the greater Austin area. Although played by billions of people in the world across Australia and New Zealand, UK, parts of Africa and Europe, the Caribbean islands and the Asian subcontinent, Cricket has hardly been played in Schools in North America. Sports Movement was founded to work on this challenge and to popularize Cricket in the grassroots level in American Schools.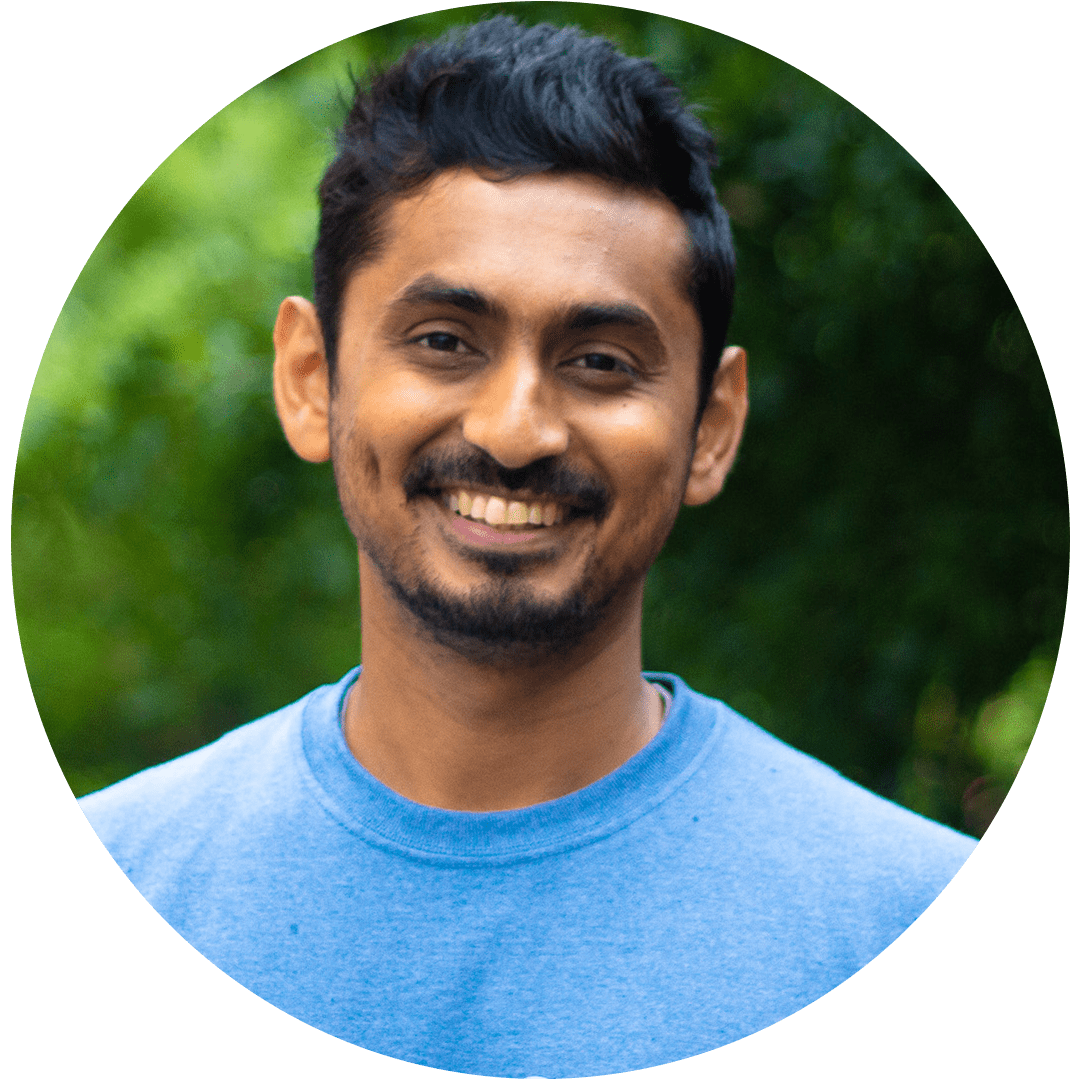 It was Raghav's passion for Sports that led to the birth of Sports Movement. Growing up in Southern India, Raghav played numerous sports such as Cricket, Soccer, Badminton, Volleyball, track and Table tennis (Ping-Pong) from a young age. But he had a natural affinity towards Cricket and took to it more easily.
He has played competitive Cricket in India, Singapore, UK and America.
In Singapore, he worked as a Cricket coach teaching kids and youth across the under-10, Under-13 and Under-16 levels. He is also a level 1 Asian Cricket Council umpire having officiated in numerous competitive league and National games.
He is fanatical about Sports and is a big Liverpool fan! He continues to play competitive Cricket, Badminton and Table Tennis in Austin and Houston.
In his free time, he can be seen jogging around Ladybird Lake or spending time exploring Austin with his wife.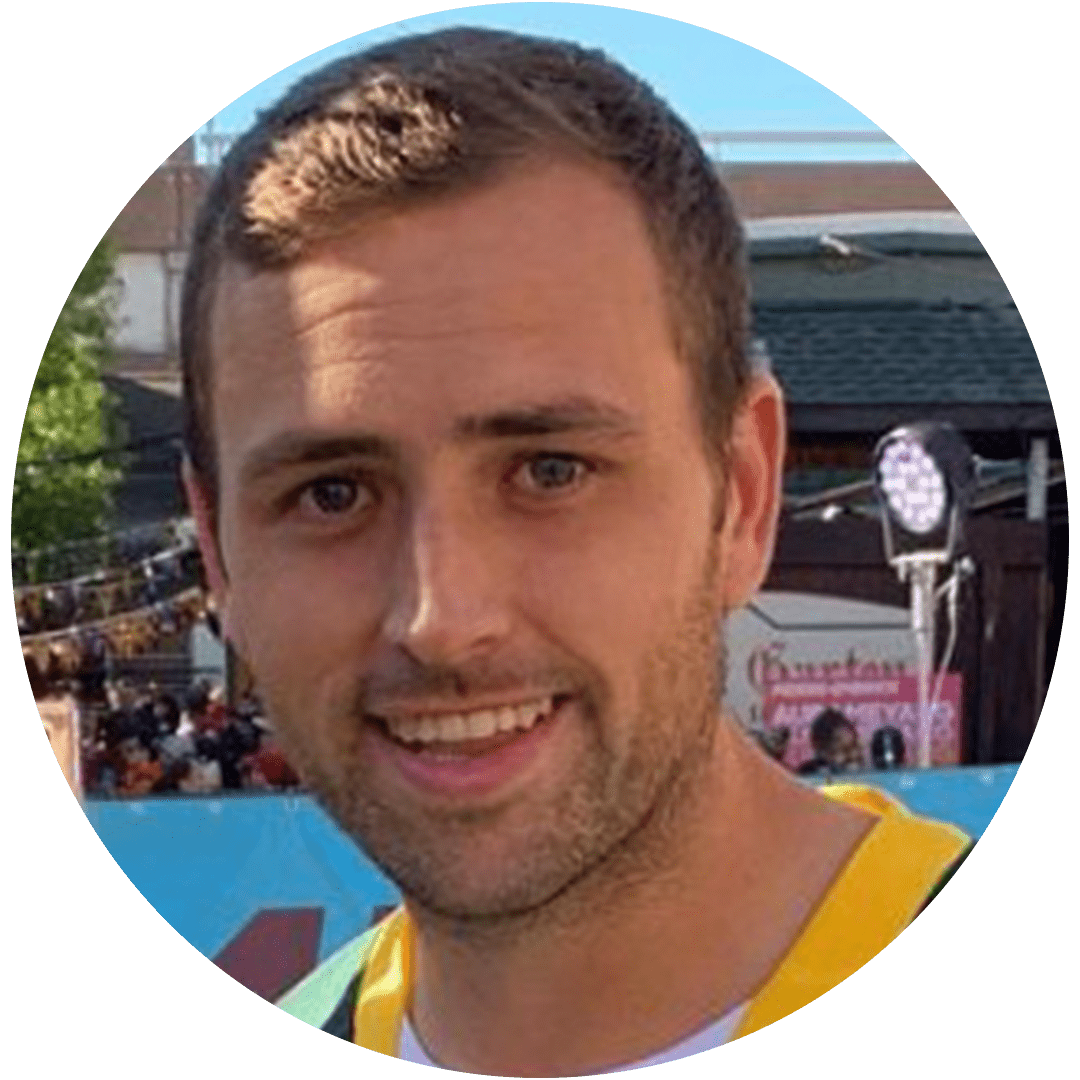 Xen was born and raised in South Africa. Growing up, he competed in a number of sports such as Cricket, Soccer, Field hockey, Karate, Swimming and Lawn bowls to name a few. Cricket has always been his number one passion and he has gone through every level from junior mini cricket to club cricket, and also captaining his high school's first XI team (HTS Louis Botha - a school with a rich cricketing history with former pupils such as the fast bowling great Allan Donald).
A soccer coaching position brought him to the Austin area where he worked with many children from the ages 2-16 helping them develop their skills and reaching their full potential. Xen's coaching style is dynamic and encompasses different life skills that his students can take and use on and off the field. 
It is his dream to grow the game of cricket here in the US and by partnering with Sports Movement he hopes to achieve that by laying the foundation of a lifelong interest in cricket and developing different skill sets and encouraging exercise in an enjoyable environment.
"As coaches, we are at the forefront of the challenge to discover, unlock and develop potential talent and not just be concerned with producing elite players but ensuring we take a fresh approach to enable all players to reach their full potential."
He is a true sports fanatic and in his off time he loves watching his favorite soccer team Chelsea FC play or be on the cricket or soccer field himself.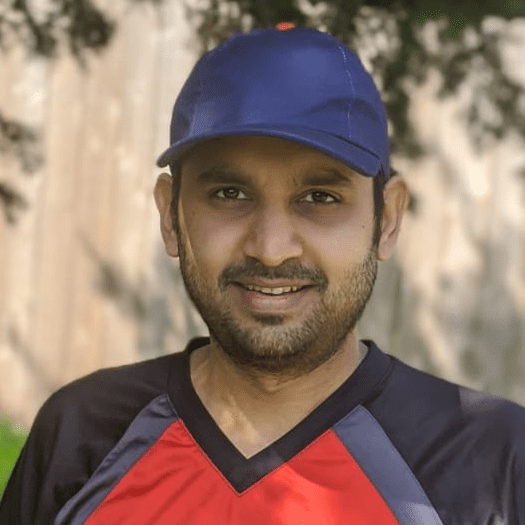 Raghu grew up in South India playing various sports such as Cricket, Badminton, Table Tennis and Tennis. A complete Sports fanatic, Raghu started Cricket when he was just 5 years old. He subsequently played for his High School team and other leagues in the city. His entry into the USA was through Texas A&M University, and it is no surprise that he represented them for 2 years in the American College Cricket tournament conducted at Florida.
He always had a very special interest towards Youth coaching. He has always loved to see kids get together and play Sport. Raghu realizes that kids getting together to play any Sport has become more challenging now compared to how it was when he was growing up, mainly due to technology and other challenges that kids have these days. That's why, as a Cricket coach for Sports Movement, he wants to impart to kids and youth the importance of team sport in their life. He wishes to inculcate the values of inclusivity, competitiveness and equality in them, through the power of Sport.
Raghu is a big fan of MS Dhoni, Federer and Shane Bond. Apart from his weekly indulgences in Cricket, he is an avid runner and keeps himself fit. You can see him at the Williamson County parks in Austin on weekday evenings, running his way to the perfect physique.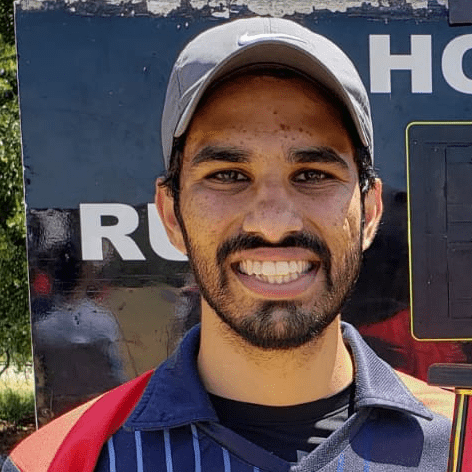 Harsha was born in South India and has been an ardent cricket lover throughout his life. He has been actively participating in the sport since his younger days and has constantly followed the game ever since. When one sees him play the game, it is absolutely impossible to think that he learnt it without any formal training. But that aspect along with his passionate love for the sport has kept him humble and a diligent student throughout. He bowls fast medium pace, bats at the top of the order and is an extraordinary athletic fielder.
A brilliant athlete in every sense of the word, Harsha has represented his school and undergraduate college in Cricket. Like all other coaches at Sports Movement, he continues to play competitive Sport (Cricket in his case) even today.
He firmly believes that team sport teaches important values such as leadership and team work, and keeps players hungry and yet humble. As a Coach, he is loved by his students, and you can often hear him tell them that it is the mindset that makes a sportsman what he/she is.
As a competitive sportsman and a Sports Coach, Harsha gives a lot of importance to physical and mental fitness. Apart from Cricket, he also loves to play Badminton, Tennis, ping pong and volleyball. Harsha is also a tech geek and works in the technology industry.
Through his work for Sports Movement, he not only wishes to impart his knowledge and skills to the players, but also create an active and inclusive environment for them to learn and flourish.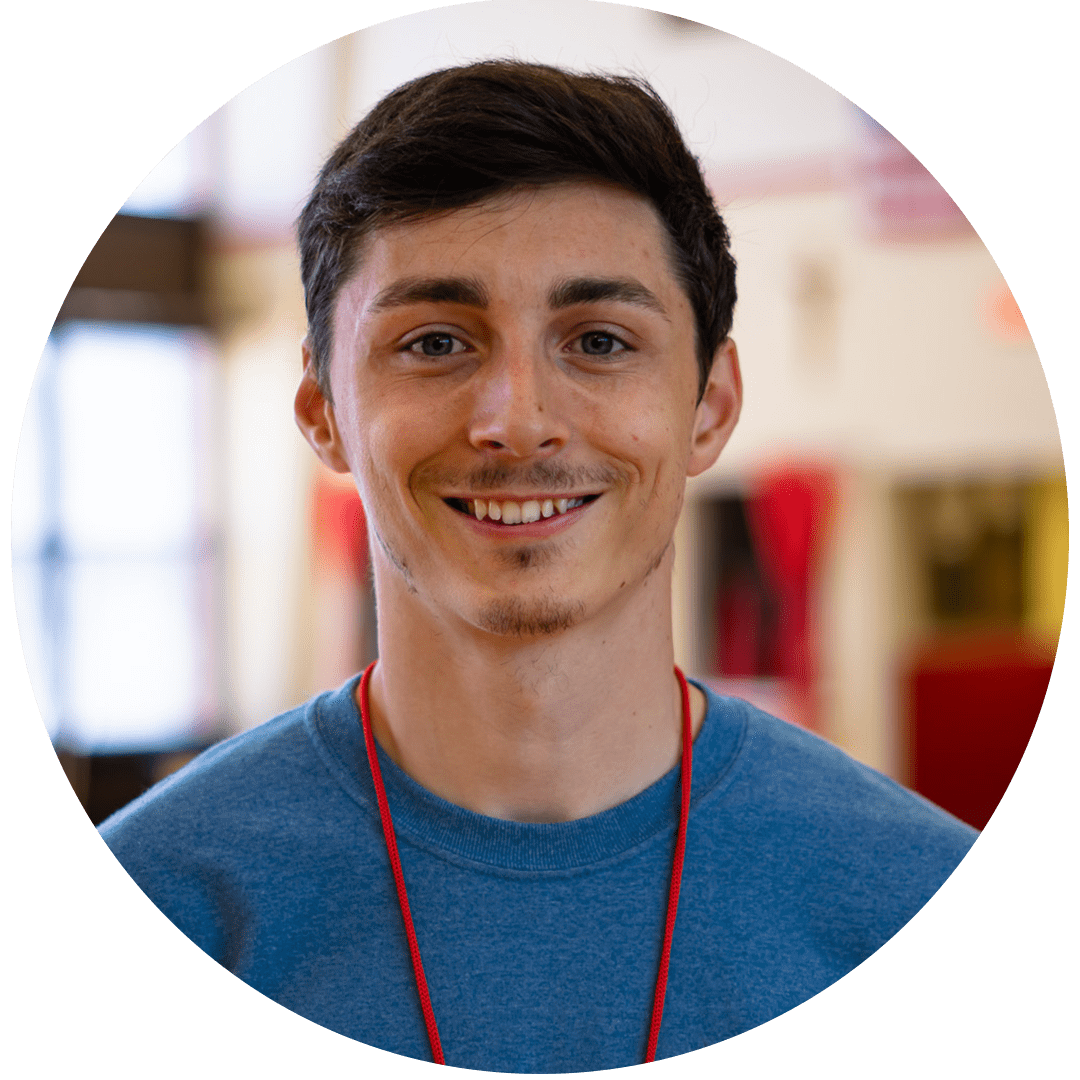 Austen's background is interlaced with student-athlete activities and interaction with children of all ages. Having competed in soccer, football and track and field for over 10 years, Austen has seen first hand the important role that Sport has played in developing self-esteem, coordination and sportsmanship in his own life. As a coach, he imparts this knowledge to kids through Sport by creating a fun-filled, engaging and competitive atmosphere.
Austen's passion for Sport has also allowed him to coach children with disabilities and teach them basic motor skills needed in life. His most recent endeavour has also led him into the field of refeering youth sports.
Austen considers his work at Sports Movement as an opportunity to reach out to children and transform their lives by teaching Sport. He wishes to pursue a Bachelor's degree in Physical Therapy and Exercise Science to grow his passion further.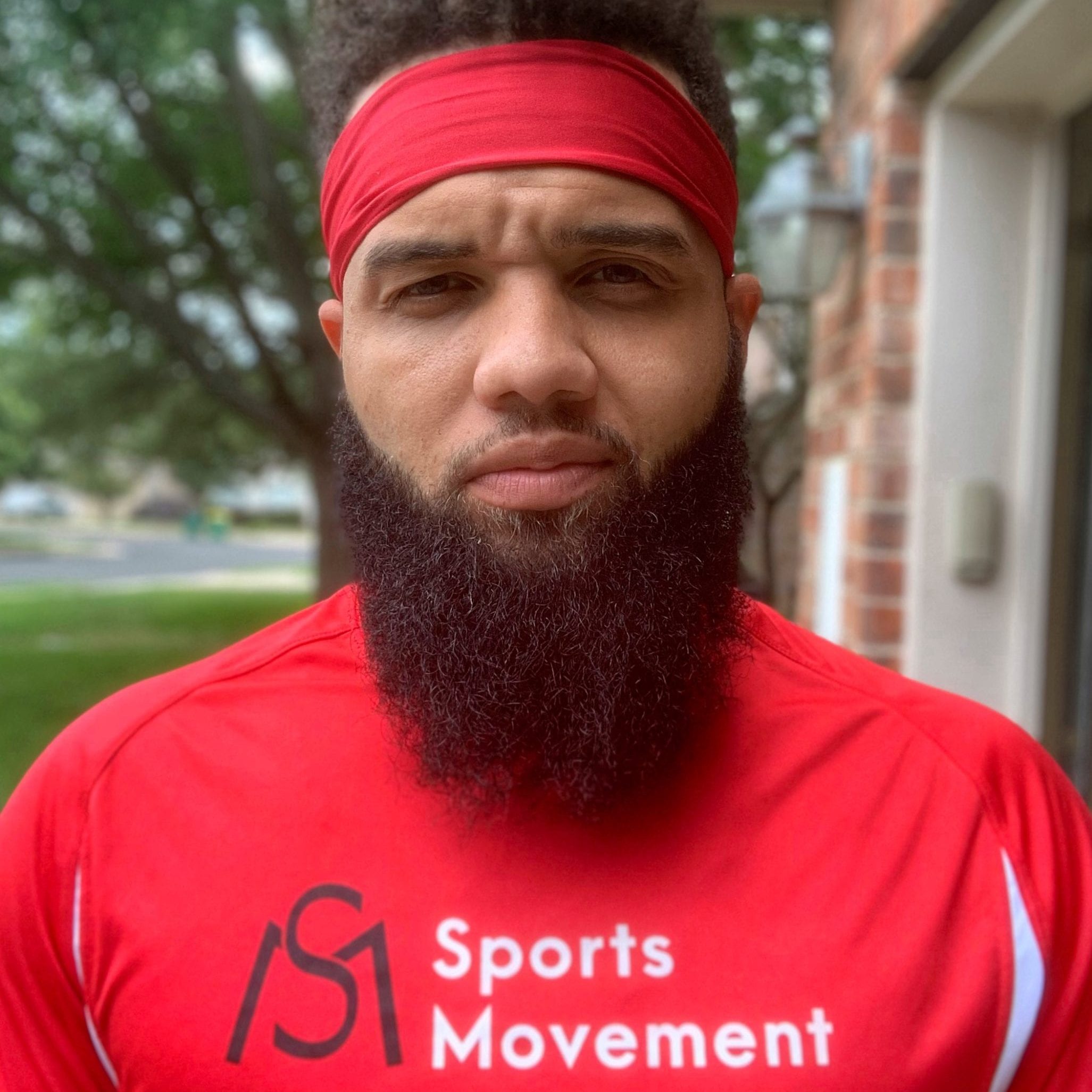 Born and raised in Brooklyn NY Angel comes with great athletic experience as an athlete and as a coach. Angel began sports at the young age of 6 and excelled in martial arts, by achieving his 1st degree black belt at age 13. Angel also began teaching at this age and eventually relocated to South Carolina where he wrestled at the high school and college levels.
Angel has coached several different youth sports for almost 15 years including wrestling, soccer, basketball and football to name a few. His passion for sports as a kid developed into a passion to pass on his knowledge and experience as a coach.
Angel believes that respect and responsibility is a key requirement for athletes to excel both on and off the field. Angel looks forward to using his experience as an athlete and coach to take youth training to the next level.
"Sport has led me to achieve unbelievable things and continues to spur me on past the difficult moments in life. The sheer desire to again hold a Cricket bat and to kick a soccer ball on the turf took me past a degenerative knee condition that prevented me from playing any sport for 5 years.
Playing Sport helped me develop numerous life skills such as teamwork, leadership and competitiveness. It also made me more tolerant and got me friends from all walks of life. Sport has no doubt been my biggest motivator!
The biggest gift my parents gave me was introducing me to multiple sports at an age of 4, and this is exactly what I want to do as an Entrepreneur – to teach sport to children from a very young age at the most fundamental, grassroots level – in Schools! Sports Movement was started for this reason."
The best soccer and cricket education in Central Texas.