The year 2014 was a very unsettling time for some of us who are in our late 20's to early 30's and who have closely followed Indian cricket through the 2000s. The unfortunate few (or fortunate as we saw the fab four in prime!), were struggling with a collective break up – with the retirement of Sachin (2013), Dravid (2012), VVS (2012), and Sehwag (2013). It is said that the mature way to handle these situations is to understand that not all relationships are meant to survive forever and believe that there are many people out there that will be a good fit for you.  Some of us probably even engaged in cheap thrills of T20 cricket (IPL) hoping that that would help us get over this horrible sinking feeling. It was time though that we found someone real, and not just a rebound!
To understand how and when test batsmen enter into the memory and hearts of hardened cricket fans, it is important to examine when the previous love bug struck us and here is my personal list (each has his/her own) – Melbourne (1999) , Adelaide (2003), Kolkata (2001), Bloemfontein (2001). Notice that I did not have to name the player, just the city and year to bring memories rushing back. These were test innings that were played in tough conditions against quality opposition with the team's back against the wall.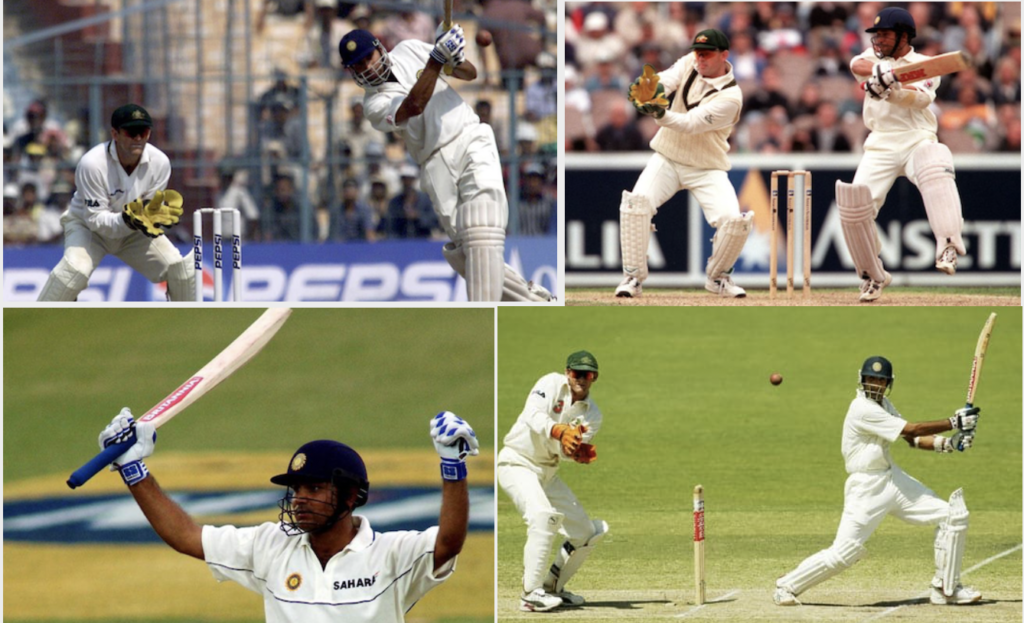 The challenge – India overseas
This was the year of overseas tours and it presented a great opportunity for batsmen to stake a claim in our hearts. Many might think it was Virat that I am going to focus on, but Virat's special innings had to wait until later that year (Adelaide 2014). This was the time for the quietest, but definitely not the weakest personality of the lot, and he could not have chosen a better place and occasion to do it – Lord's, 2014.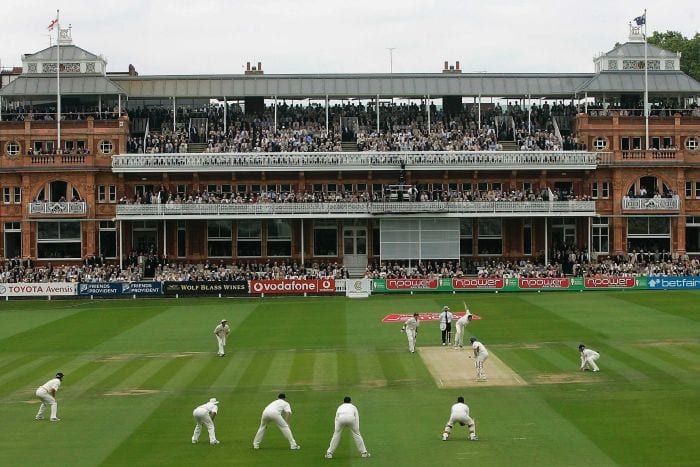 The greeness of the pitch besides the team composition is the single biggest question that both the Indian team management and the fans lose sleep over when India play overseas. True to expectations, a track with generous amounts of green patches welcomed India. Nasser Hussain in his pitch assessment opined that if the team batting first put up 250 on the board, they would have done a phenomenal job and that the pitch would ease out for batting as the game progressed (good ol' Test cricket, eh!). England won the toss and not unsurprisingly put India into bat. India had seen off the initial threat of Anderson and Broad, confidently to reach 86 for 3 when a young batsman walked in with the game hanging in the balance.
Jinks stakes his claim
The English bowlers suddenly hit the right length in the second session and the Indian middle order crumbled and soon were left reeling at 150 for 7. The hopes and dreams of a repeat of Headingley 2002 when the Indian middle order (Numbers 3,4 and 5) all scored daddy hundreds to set up a famous win on a green pitch evaporated and this was the perfect time to get sucked into the negative momentum and get bundled out for 180 odd as India often did. However, Rahane had a different plan. Amidst the chaos, Rahane played himself in quietly with some solid defensive batting. He did start by committing pretty much the same mistake as the rest of the batsmen – reaching out to feel for the ball with hard hands, but this time he managed to get enough wood on it to get his first boundary with a sweetly timed square drive. The next shot off Stuart Broad was pure genius – a sweetly punched on drive and one could heard a "shot ya" on the stump mic. It was that good!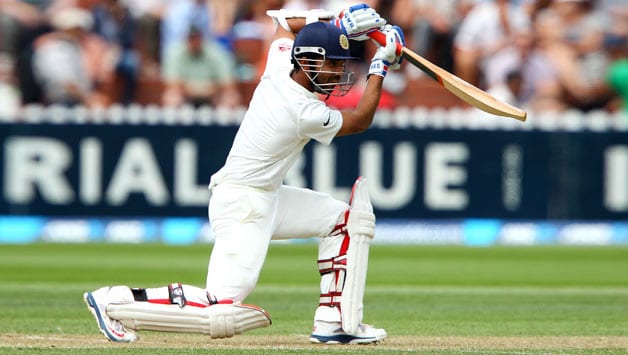 Rahane seemed to have seen off the initial threat and was looking comfortable out in the middle when England tried to give their fast bowlers a breather and try spin for the first time. If there was any relief in this bowling line up on a green pitch, it was Moeen Ali. Not only do Indians play spin well, but also Moeen was not the best off spinner going around in the game. The key to all great test innings is and always will be the batsman's ability to see off tough spells and be ready to score runs when the opportunity arose and here was the first opportunity to score runs for the day for India. The problem for India was that none of the batters had shown the resilience to be batting now to cash in on this but for Rahane. He brought out a beautiful backfoot cover drive with Rahul Dravid on air drooling on the stroke making abilities of the Rajasthan Royals protégé (Rahul Dravid was the mentor/coach for Rajasthan Royals in IPL). Rahane seemed to have answers to all the questions England bowlers had asked, be it full length balls, swinging, or Moeen Ali with his offspin. 
Short-Ball tactic? No problem
I can almost hear the armchair critics go, "well Indian batsmen can play the full ball well, but they cannot handle the short-pitched stuff." This thought might have very well gone through the minds of the English bowlers as there was a sudden change in the tactics – Liam Plunkett decided to come around the wicket and start banging it short, a tactic that Nasser Hussain called "absolute rubbish". As they say in life when one door closes another one opens, it was the same for Rahane. England's bizare tactics to take the green wicket out of the equation by bowling short came as a relief to Rahane, who was batting with the tail and looking for opportunities to score some runs. The question was, did he have the shots to do so. It takes awareness and courage to counterattack at this stage, but Rahane did just that and in the process showed off his horizontal bat strokeplay. He played two square cuts – the first one was exquisite, text-book material, he second one bizzare – a swat cut over covers a shot that would become almost trademark Rahane (MCG later that year). It felt that he was picking the length early and had enough time to hit the ball where he wanted, and this was evident when he pulled twice in front of square to add to his tally of boundares. Rahane's brave counterattack meant he not only had the strokes (both frontfoot and backfoot) but also the match awareness, courage and ability to pull out the shots when the game was on the line.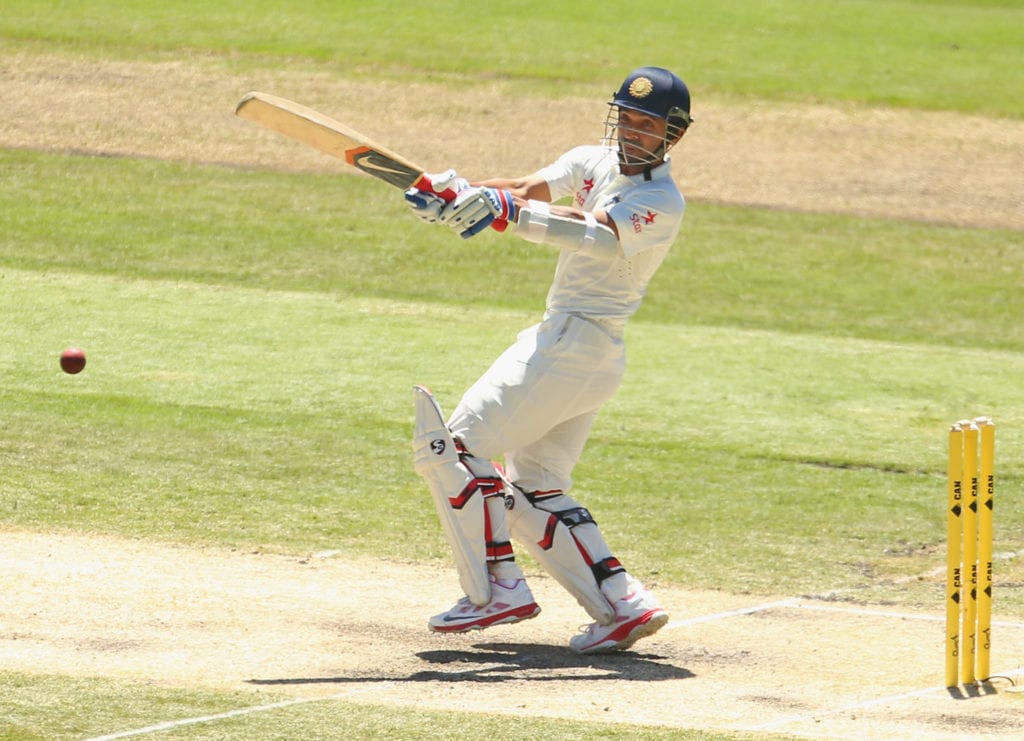 By this time, India had come out of the woods with Bhuvaneshwar Kumar showing exemplary resilience and providing much-needed support to Rahane. Rahane left the best of his strokeplay to the last, when the second new ball was taken. The best way to bat when you are in form is to stay in the present and let your instincts take over. Sounds simple enough but to get to this mental space often referred to as the "zone" is every batter's dream. Rahane seemed to be batting in this zone – when everything but for the ball was irrelevant as only then could he have hit this incredible shot – a checked straight drive for six – yes straight driven for six; all timing, hitting the best swing bowler in the world for a six – dead straight. It was a stunning shot. Rahane sprinted to reach a very memorable century, hitting 3 boundaries from 90 to 103, and in the process taking India to the safety of 290. It was an incredible innings, and it was fitting that Ganguly, another protege who made a delightful maiden test 100 on this very ground was on air commentating when Rahane reached his 100 with a sweetly timed punch through covers.
There have been many well-crafted 100's by Indian batsmen overseas, but this knock is special because India went on to win this test match played in lively conditions on the back of a gritty 90 from Murali Vijay and an unforgettable Ishant spell, and take first advantage in a fivematch series. India had lost 4-0 in their previous tour, did not win a test in Lord's for 28 years and never an overseas test for 1124 days before this unforgettable test win. The pitch was prepared to knock the winds out of the Indians but thanks to this gritty fight back, they remained long enough in the game to deliver the final blow.