In her New York Times bestseller, Grit, Angela Duckworth breaks down how success doesn't stem from talent or genius but actually grit, which Duckworth defines as a combination of passion and perseverance. For the Indian cricket team, coming off one of the most humiliating and shocking days in their 32,320 days of cricketing history, being bowled out for 36 in the second innings of the first test in Adelaide, it's time they take a good look in the mirror and tap into that grit. 
Had India suffered such a tumultuous hour of cricket on day one in the first session, it wouldn't have hurt as much. But after being ahead at the end of day 2 in spite of the dropped catches and that run out of Virat Kohli in the first innings, there seemed a real possibility for India to get one hand on the Border-Gavaskar trophy. The fact of life is that an opportunity missed hurts a lot more than having no opportunity. If not a win, there were expectations for a gripping two days of test cricket at the least. Now with Kohli and Shami set to miss the rest of the series, India suddenly look like a team in disarray. 
Before we go any further, let's not take anything away from the Australian bowlers. They were unplayable in the second innings with Cummins and Hazlewood immaculate with their line and lengths. Playing a new, hard, pink ball delivered by towering men touching 145 clicks on a pitch that had quickened up is no easy task. But it is almost impossible when they have their tails up and are that accurate. However, that's test cricket. And as tough as it may have been, it wasn't Jimmy Anderson with the Dukes ball in overcast English conditions or Rabada, Steyn, and Morkel steaming in on a Wanderers pitch where one ball was shooting to your knees from a good length and the next was rising to your head from the same spot. Someone just had to put their hand up. No one did.
Hindsight is 20/20. But the Indian think tank got it wrong. Both the Indian and Australian batting lineups are vulnerable. But India made their own lineup look a lot less daunting, thanks to their own choices.
With there being a case for up to five changes for the playing XI for the second test at the MCG, the opportunity is there for someone to put their hand up again and not only cement their spot in the national team but leave a stamp on the fierce rivalry between these two nations. For India to have any chance in competing in the rest of the series, it's going to come down to selection, mindset, and leadership.
There was an outcry amongst Indian fans as to why they didn't counterattack and show more intent to score to disrupt the rhythm of the Australian bowlers. Adam Gilchrist and Ian Botham became legends because they took their chances when the opposition were on top. Just go two years back and think of Sam Curran who took the Man of the Series award for his game changing knocks in his debut series. Or even more recently, Kyle Jamieson of New Zealand earlier this year also on debut taking the game away. As much as I am a fan of the counterattack, I can actually understand why India didn't. We didn't counterattack when we had the caliber of MS Dhoni for years. You really can't expect Hanuma Vihari and Wriddhiman Saha to do that on their own. That's where the coaching staff and captain are supposed to come into play. And as much as I admire Kohli for his skill and energy, his captaincy leaves a lot to be desired. But with everyone besides Pujara and Kohli not having cemented their spot and your match winning players not in the XI, what else was to be expected?
Bye-Bye Saha…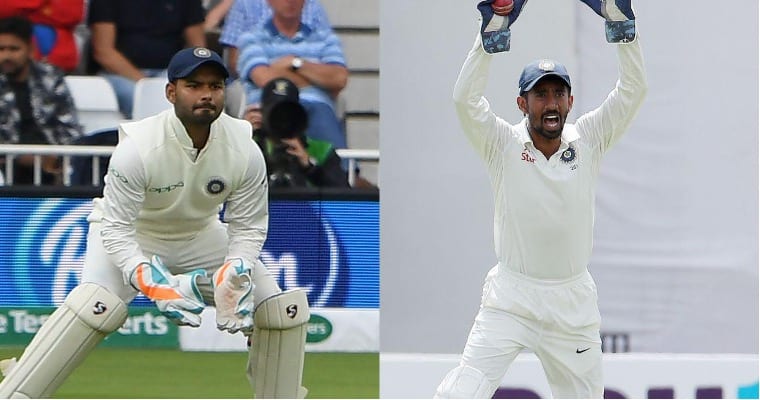 I can understand the fitness concerns over Hardik Pandya and the need for him to score runs in first class cricket if he is to be picked purely as a batsman and the untimely injuries to Rohit Sharma and Ravindra Jadeja making things tough. But how can you not pick Rishabh Pant, the keeper from 2 years ago who scored a hundred in England and a hundred in Australia (places where no Indian keeper had ever scored a hundred), the only left-handed batsman in the squad, the competent keeper from two years ago who set the world record for most dismissals in a match, the man who was coming off an unbeaten hundred in 73 balls in the previous tour match played with a pink ball, not to mention his entertaining chirping? For those who are saying Saha is the #1 keeper in the nation, take a step back and ask yourself about the double standard we have set. If Rishabh Pant drops Marnus Labuschagne in the first innings (for the record, Saha didn't even get his hand on the ball) or the skier from Mitchell Starc later in the innings where Saha had the ball hit him in the middle of his left glove, what would your reaction be? For sure, those were tough chances and Pant could have dropped those as well. But in the modern game of cricket, Saha is a sitting duck as a batsman in these conditions. His body language emanates fear. On a rank turner, where keeping up to the stumps is a more demanding skill and India's batting is strong, I can understand. Now would Pant have prevented the 11-4 collapse in the first innings and the 36 all out in the second innings and taken India to victory? Probably not, but I am confident he would have come out with more intent, expressed himself, and made the Australian bowlers think a little bit more. At the minimum, he would have made Cummins and Hazlewood hit a different spot as a left-handed batsman.
While discussing Tim Paine's lack of runs, before his counterattack in the first innings, Adam Gilchrist on air put it brilliantly. He mentioned there is a minimum threshold to be a test keeper. Once that is met, batting should be the determining factor when choosing keepers. If Rishabh Pant is not good enough to be a test keeper, then he shouldn't be in the squad and should be working on his keeping. But if he is good enough to cut it at the international level (his record proves he is), then he should be in the playing XI over Saha. Would you rather have a father that's a millionaire and spends zero time with you or a father that earns $100K annually and helps you with schoolwork, plays sports and video games with you, and stops you from making stupid mistakes in life? That's the comparison between the two.
Bring on the Debut!
India's logic when it comes to selection is unmatched. They play tour games but don't play the players that score runs in those games. Shubhman Gill scores 43 off 58 balls and 65 off 78 balls in his two innings in the second tour game and isn't picked when it's clear Prithvi Shaw isn't in the right headspace with a disastrous IPL and ugly dismissals in the two tour games. Forget runs and form. You can look at the technique and see how much more compact and confident Gill looks compared to Shaw. Look at Australia. Cameron Green is in the form of his life and is handed a debut.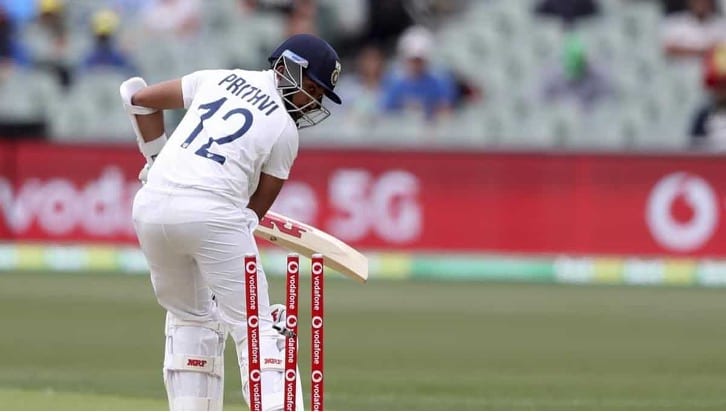 India don't back the incumbent when it comes to the keeper spot but when it comes to the opener, they stick with Shaw. I feel for Shaw. I genuinely do. An unfortunate injury in the tour game two years ago that ruled him out of the series. Expectations of him being a combination of Sehwag and Sachin as a teenager. He has the talent, but you can see in his body language that he's not in the right headspace. Take a look at the sitter he dropped. And with the Australian bowlers having found a technical flaw with his front foot being in the air as he commits forward resulting in a gap between bat and pad, I can tell you that they aren't going to have any mercy. For his long-term success, it's important he is dropped. Even if it's one game late.
Why Umesh?
This is Umesh Yadav's fourth tour of Australia. He should have been the leader of the attack by now. But all he has to his name are 297.4 overs, 1327 runs, and 30 wickets. That's 1782 balls with a strike rate of 59.5, an average of 44.24, and an economy of 4.46. Setting a minimum criterion of having bowled in 10 innings, that is the worst economy rate for a fast bowler down under. It is the second worst economy rate for any bowler in Australia. The first is Steve Smith, the #1 current Test batsman in the world.
I am not a big fan of statistics when it comes to cricket. They don't consider conditions or situations. Tim Paine hasn't scored an international century in his career but his 73* in the first innings was worth more than Karun Nair's triple century.
But when it comes to Umesh Yadav, these numbers are proof of how he hasn't grown at all over the last decade. The man is an athlete. The man can bowl deadly outswingers at 90 mph in India. But the man can't use his brain. Or bowl to a plan. Although our bowling isn't to be blamed in the first match, as an Indian fan, you could tell that when Umesh came on, there was a constant fear he would release all the pressure. Because to this day, he just troddles in, bowls, and turns back to his mark.
Look at the rest of the world's international bowlers. Hazlewood doesn't stop chirping in his follow through, Rabada is willing to bump into the opposing batsman, and Cottrell will give you a salute after a wicket. Varun Aaron was the last Indian fast bowler I can remember that gave a sendoff to a batsman (which for the record ended up being a no-ball). He was also the last bowler that hurt an opposing batsman by breaking Stuart Broad's nose. I understand everyone has different personalities and different backgrounds and the skill and humility of Bumrah and Shami is to be lauded. But it is time India's fast bowlers bring fear into opposing batsman. Although the Indian think tank won't drop Umesh because they don't have the guts to hand debuts to Siraj and Saini at the same time and will use "the need for experience" as a coverup with Shami being sidelined, it's time Indian cricket moves on from Umesh Yadav. Because experience is only useful if you learn from it.
Temporary Captain
Any leader would have it tough to bring his troops up after a thrashing like Adelaide. It's even tougher when that leader is your vice-captain and is struggling for runs. For a man that is known for averaging more runs overseas than at home, Rahane really is lucky to not have his place under scrutiny with the form he has been in against the likes of Australia, New Zealand, England, and South Africa away from home. The numbers aren't pretty.
2018 South Africa: 2 innings, 57 runs, Average: 28.5
2018 England: 10 innings, 257 runs, Average: 25.7
2018-19 Australia: 7 innings, 217 runs, Average: 31
2019-20 New Zealand: 4 innings, 91 runs, Average: 22.75
2020 Australia: 2 innings, 42 runs, Average: 21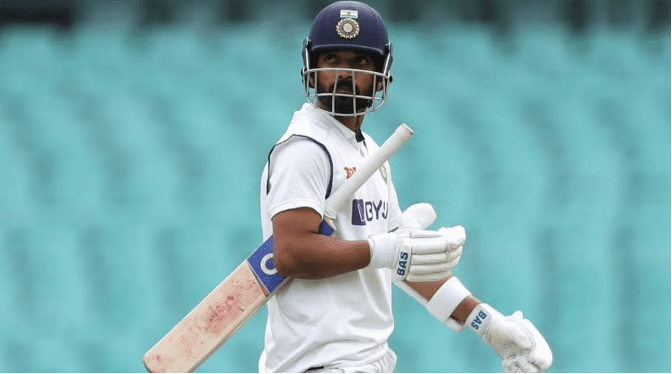 Yes, there was a crucial innings at Trent Bridge of 81 and a 48 in the second innings at the Wanderers in a low scoring affair but India's #5 batsman and vice-captain can't be happy with these returns. But here is a chance for him to leave an imprint on his legacy as an Indian captain in Australia. Times of crisis is where true leaders emerge. And there definitely won't be a bigger crisis that he will face in his cricketing career. He doesn't need the fist pumps or the googly eyes of Kohli. Runs with the bat, good tactics in the field, a few stunning catches in the slips, and clear instructions to his batsmen would go a long way. Not just for him, but for the entire team.
A New Star?
Adelaide 2020 is a great reminder for us that cricket, just like life, can turn on a dime. The positive thing is that after 36 all out, there is only one way to go from here and that's up.
India took quite a thrashing in the 2011-2012 series losing 4-0 in Australia. Even if India were to get swept here, the one differentiating factor here is that the 2011-12 team was filled with players who were getting ready to retire. There was one youngster that was part of that series. At 23 years old. Coming into his first tour of Australia, his average was 27.28 across 7 innings. His four innings in Australia then read 11, 0, 23, 9. That's an average of 10.75. Now he averages 54.08 in Australia and is the face of modern cricket today. That youngster's name was Virat Kohli.
In the absence of Kohli, the likes of Rahane, Rahul, Agarwal, Gill, Shaw, Pant, and Vihari have a chance of a lifetime to take the leap on the world's grandest stage. If even one can become half the player Virat Kohli has become in the last decade, the tour wouldn't be deemed a complete failure. There is no question when it comes to talent. Players have come and gone with less talent and had amazing careers. Just take a look at Gautam Gambhir or Australia's coach, Justin Langer. Opening batsmen that stood up in their respective lineups that had all-time greats. How did they do it? The answer is grit. As Duckworth states in her book, "Our potential is one thing. What we do with it is quite another."