Every morning when I open my daily to-do list, I quickly scroll down to avoid seeing the first task: Remember 02/02/2020.
The Kansas City Chiefs (which by the way are set in the state of Missouri not Kansas) lifted the Lombardi Trophy after 50 years on that Sunday but it didn't matter since I was still recovering from the 24-0 lead my Houston Texans had blown. 

Yes, February 2nd was Groundhog Day but unfortunately, my relationship to that American tradition stretches only to the notification my iPhone sends out at midnight.

The date was a historic moment as it was the first 8 digit "cross-cultural" palindrome witnessed in over 909 years (lucky us, we'll only have to wait another 101 years for the next one).
But I remember that day for only one reason. The most humiliating loss in my sporting career. It was a virtual knockout game for us. Put into field first, my adrenaline was pumping, my soul couldn't stop chirping, I got into my first ever altercation on the field, gave a sendoff, and although didn't get the chance to bowl, I did take stunner at point à la Jonty that I'll never forget. 147 is what we needed to win. When I went into bat, we were 35-7 and I got one hell of a welcome. One ball later, I was walking back. We ended up all out for 40.
I still vividly recall the dismissal. A good length medium paced delivery bowled from wide of the crease that I just had to play with a straight bat. But they had shaken me up and I made the same mistake I did in my first game of the season. A mistake I had promised I would never repeat. Playing across the line, around my pad, early on in the innings. I knew the odds of winning that game were miniscule when I had walked in but I wanted to show some fight. I wanted to let them know they weren't going to stomp over us and that I wasn't one of those all talk, no walk characters. Usually the sting of a defeat (no matter how grueling it may have been) disappears within a few days since the focus shifts to the next game. Not this time though.
It's been more than two months now and I'm still waiting.
The Little Things
Living during a pandemic and in quarantine has shifted the perspective of life for many people. While healthcare workers put their own lives at risk and impoverished families struggle to make ends meet around the world, we learn how blessed we are to be waking up healthy, working from home, and eating meals with our loved ones. At the end of the day, cricket is just a game. Nothing more. Nothing less. As Jürgen Klopp, the manager for Liverpool FC, said about sport, it's "the most important of the least important things". Yet, there is nothing wrong for us to be craving what might be considered the little things in life during an epidemic. In fact, I think it offers a great opportunity to reflect. Because if you dig deep, you'll learn a lot about your life through the little things you attach yourself to.
The Lessons
Cricket is a game where a chubby 5′ 5" teenager from Mumbai can take on rising missiles from towering, mean fast bowlers from around the world for over two decades and cement a demigod status. It's a game that we believe we can teach to our kids and train them to reach the highest level regardless of their physical gifts, unlike in most other sports. It teaches us hard work can beat talent.
Cricket is a game where a bald man with Crohn's disease can be wiping his spectacles with his handkerchief in the middle of the pitch between overs for an entire hour and be revered as a national hero for surviving 17 deliveries. It's the only game where an individual might rank in the bottom half of its entire nation when it comes to his batting skills but eventually be tasked to carry the burden of the nation with those same batting skills. It makes us believe that there's a hero within each one of us.
A fast bowler steams in ball after ball, only to continuously sneak past the edge or hit the pads without any reward. And then, he might finally take the edge only for the scoreboard to show four more runs. Or he might have him plumb, only for the umpire to nod his head and say, "Not Out". Just like how in life, you can do everything right but without a bit of luck, the desired outcome just evades you. But on other days, you might bowl a short and wide delivery that was supposed to get crunched to the boundary but goes straight to point. Just like how in life, some of us are given handouts and it's up to us to make it count and not drop the catch.
The purest form of the sport is regarded as test cricket. A five-day encounter that  "tests" the skill, fitness, technique, and character of all 22 individuals involved. An encounter that gives every batsman a second innings, symbolic of how life offers a shot at redemption to all of us after a mistake. Just know that the conditions are always tougher second time around.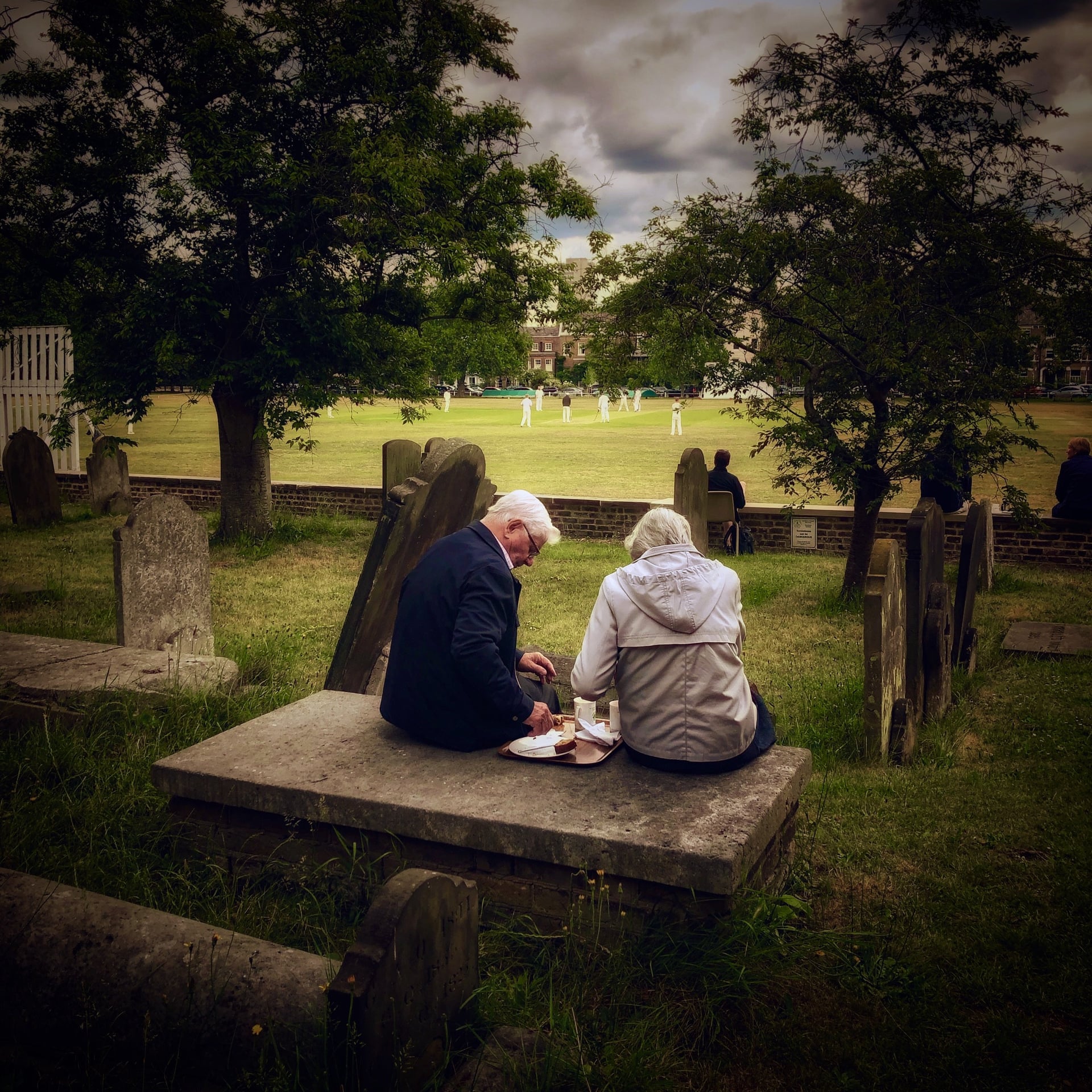 A Beautiful Game
I've always struggled to explain the intricacies of the sport to my folks here in the States. The conversation often stumbles out of the gate with the incorrect premise of it being "like baseball", which leads to an explanation of the technical differences between the two games, which then results in them realizing "it's nothing like baseball", which is followed by a tangent conversation where they try to delve how I fell in love with the game if I was born and raised here, from which they get the answer "competition, camaraderie, comebacks, and complexity", and by the time we resume the explanation of the sport, they're bamboozled by the possibility of three formats within a game, which eventually leads me to wave the white flag when posed with the prospect of trying to rationalize the concept of having no winner after playing for five days. How could I explain the beauty of a draw in a five-day game to people that couldn't fathom a 0-0 score line after 90 minutes?
(In case you're wondering how to explain it to your American friend, tell them it's a metaphor for life. How the journey matters more than the destination. How life is just a matter of ball-by-ball survival at times for some. How our existence will be full of moments that aren't clear cut wins and losses and full of actions that fall in the grey area. How rain can intervene when there's no hope and save a match, just like God can pull off a miracle and save you.)
As the writer Nicholas Hogg argues, "Sport, and especially cricket… is beautiful when grace overcomes the brute, where the execution of power via technique and cunning, or the exertion of force with efficiency and style, is a success." We find a timed cover drive hit along the ground more pleasing to the eyes than a mow over cow corner even though it might fetch two fewer runs. We find Michael Holding "graceful" but Shaun Tait "wild" even though both deliver the ball at 140+  clicks. It's because cricket is just as much art as it is sport. And that's why not everyone is able to appreciate it. 
So next time you get the chance to step out on the field, be grateful that you're one of the lucky ones that can appreciate the art that we call the game of cricket. And then play the game as if it's going to be your last one, because that's the greatest lesson of life cricket teaches us: You never know which might be your last innings so don't throw your wicket away.