We love using our bodies and playing sports at Sports Movement. In fact, we're so passionate about exercise and athletics that we started a company to teach young people new sports! It is our firm belief that youth sports are absolutely essential for growing children to be happy, healthy, and successful. We've put together a short list of just a few of the benefits young people receive by participating in athletics from an early age.
Sports Teach Teamwork and other Soft Skills
We may all be individuals, but we will belong to teams of various kinds our entire lives. Whether you're on the high school robotics team or part of the accounting department at a big corporation, today's youth must learn to be part of team. By participating in youth sports, they learn how to work together towards a common goal, share their talents and resources, and communicate effectively. They will learn leadership and they will even have to learn a lesson we all struggle with: how to lose gracefully.
Youth Athletics Improve Academic Performance
Studies of high school students have shown over and over again that students who participate in athletics maintain higher GPAs, graduate at a higher rate, and score better on the SAT and ACT than students who don't. A better GPA and a higher standardized test scores may mean the difference between getting into top colleges or settling for a backup school. In the modern world's competitive academic environment, students need to find every advantage they can to improve their lives.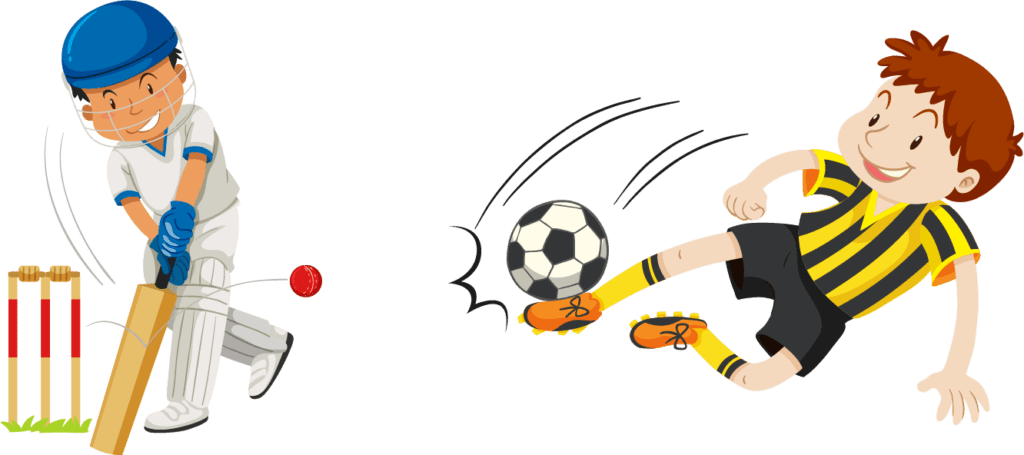 Youth Sports improve Mood and Self-Esteem
American children report higher rates of depression and anxiety than ever before in the history of the United States. A lack of physical activity may be contributing to this epidemic as computers and smartphones become more and more central to our lives. In fact, the World Health Organization recommends kids get at least 60 minutes of exercise every day. Psychologists claim that exercise is one of the most effective methods to enhance mental health and improve mood. Not only that, by learning a new skill and experiencing success on the field, students build their self-esteem and find reasons to believe in themselves.
Healthy Habits Learned Early Last a Lifetime
The sooner a child can learn how important it is to exercise regularly, eat healthy, and get plenty of sleep, the better. Youth sports strongly encourages a healthy lifestyle and those lifestyle decisions often last a lifetime. For their entire lives, these kids will enjoy stronger bodies, faster minds, quicker reflexes, and improved well-being.
Youth Athletics are a Great Way to Make Friends!
Last but not least, there is no better way to make new friends than playing with other young people! The kids are having fun, working together, learning new skills, interacting in unique ways, and connecting with others. Good friendships are the key to a long and happy life and youth sports provide a easy and low-pressure way to make those lasting friendships. The coaches at Sports Movement are still close friends with their old teammates from decades ago!
Conclusion
There is no doubt about it. Participating in youth athletics is one of the very best ways for children to become happier and healthier, make new friends, learn, and develop in every way. If you think your child would like to participate in a sports program, please check out our soccer and cricket programs and get in touch with us.