Perennial rivals Australia and England face off tomorrow in the second semi-finals of the 2019 ICC Cricket World Cup at Edgbaston. Australia won the league fixture between these two sides, but that will count for absolutely nothing in this winner-takes-all knock-out game at Edgbaston. Who will win to take on the Kiwis in the finals at Lords? Read on for the match preview.
Australia
A year ago, the Australian Cricket team was in deep trouble with the ball-tampering incident, that resulted in bans for Steve Smith and David Warner. The entire Australian Cricket fraternity all over the world was in distress, trying to absorb what had happened. But here they are, just over a year later, in the 2019 World Cup semifinals, having lost JUST two games out of 9. Will they get the better of England and chart their way to yet another World Cup final?
Strengths
The Smith and Warner effect
Without Smith and Warner, Australia would not have finished second in the league and might not have even qualified for the knock-outs. Without them in the side, there would have been a gaping hole in the batting order, and with all due respect, no replacements would have been sufficient to fill that – we saw that in the past year or so when they struggled to find consistency in results. But with them, there is now a sense of solidarity in the team.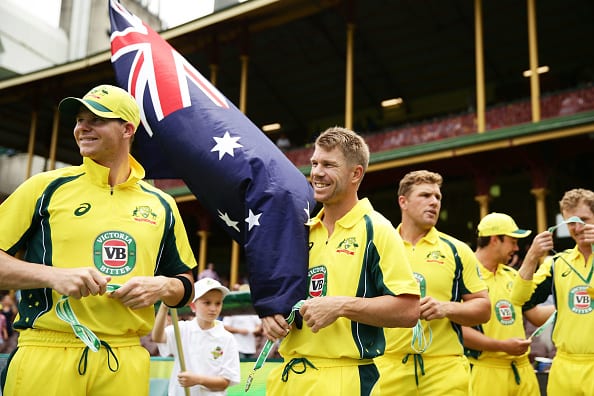 They have brought confidence, and their presence has given the others the strength to march on and play their 'A' games. And they now look unbeatable.
Big totals have been posted, and that has allowed their bowlers the confidence to come in and be themselves. The presence of Warner has allowed Finch to flourish as a batsman and the presence of Steven Smith has made him a better captain. The runs they have scored have just been a big bonus after all!
Concerns
Injuries and a weak core
Khawaja's injury has opened up a middle-order problem. His versatility has allowed him to flourish as a number 3, in spite of him performing superbly as an opener in the absence of Warner. But with him now gone, there is a question mark on who will play at number 3 in this game. The onus now falls on Smith, Stoinis, Maxwell and possibly Handscomb to make the most runs in that weak middle order. They will have to overcome the likes of Plunkett and Rashid who have been pretty consistent wicket takers during the middle stages of the game.
England
Two wins in two knock-out games against India and NewZealand have brought England to this stage. They had only themselves to blame for an insipid performance during the middle stages of the competition. But those two wins have given them much needed momentum, going into the semi-finals.
Strengths
Openers
Roy and Bairstow have been unstoppable especially in the last two matches. I had previously written that Roy's presence has unshackled Bairstow who has since been able to play with a free spirit. Two centuries against India and then the Kiwis has brought his confidence back and he will be looking forward to this game against the Aussies.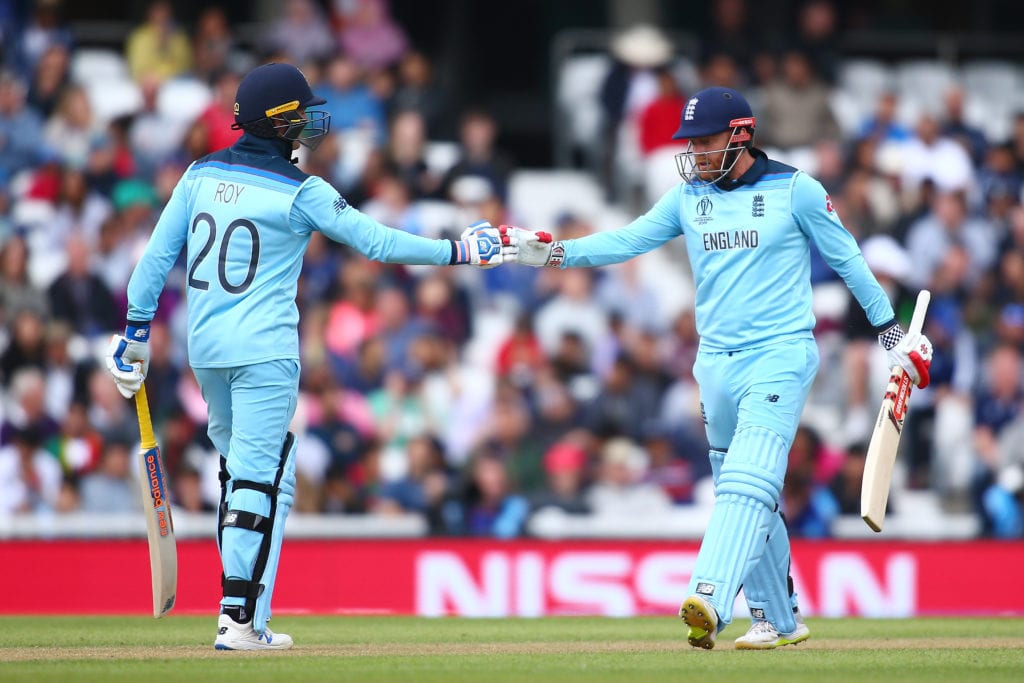 Roy's ability to score quick runs at the top of the order will be crucial in this game. If he can see off Starc and get England off to a flyer, Australia will have problems. When Roy scores, he scores big and fast. Starc and Co will know that pretty well and will be looking to stop him in his tracks.
Strong Batting
Batting is undoubtedly England's biggest strength. With Root, Morgan, Stokes and Buttler all in form, they will be looking to post a big total if they bat first. The last two games at Edgbaston have been high scoring encounters, but it remains to be seen what wicket will be used for this game. Nevertheless, if England do bat first, they will look at posting scores above 300. And because they bat deep, Australia will also be wary of allowing them to chase, because they wouldn't know what a good total would be. The absence of Moeen Ali in recent games slightly extends the tail, but England wouldn't worry too much about that.
Concerns
The only concern I see with England has to do with how they will overcome a high-pressure game such as this. Their wins against India and NewZealand makes me think that they are absolutely ready. But the pressure of being the hosts and the pressure that comes with not having won any major ICC trophy might derail them a bit. It has got all to do with their minds, and if they bring absolutely no doubt into the field and continue to play the way they have been playing over the last 2-4 years, I do not see them losing this game.
Interesting match-ups
Starc v Roy
It is without any doubt that Mitchell Starc has been the best bowler in this World Cup. His ability to pick wickets early on and in the last 10 overs of the innings makes him a big asset for Australia and a big threat to England. His match-up with Jason Roy will be interesting to watch. Roy has the tendency to play the big shots right from the first ball, but he will have to watch out for the big incoming delivery from Starc. A slight bat and pad gap or an inside edge off a big shot early on, and it will be curtains for Roy.
Archer v Warner
A 92 mph bouncer to one of the shorter batsmen in world Cricket – a treat to watch! But if there is one man who will not be afraid to play those pull and hook shots against Archer, it is David Warner. Archer has been a revelation for England in this World Cup. This is his first major tournament, and he already has the opportunity to represent his country in the semi-finals. He will be pumped up. For Warner though, this will be the perfect opportunity to bury the events from last year. A strong performance will go a long way in healing his wounds.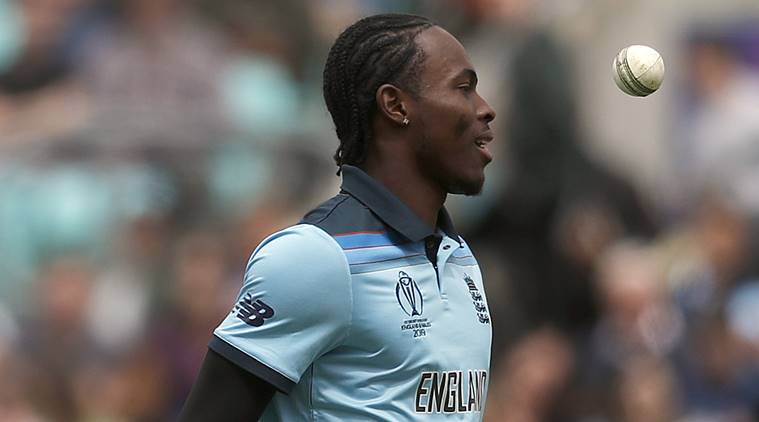 It will also be interesting to see what fields Morgan will have for Warner when Archer has the new ball. Will he attack Warner with bouncers early on, and then surprise him with a full delivery outside off immediately after, expecting him to edge to slips or gully? We have to wait and see.
My playing 11s
Australia – Warner, Finch, Smith, Handscomb, Stoinis, Maxwell, Carey, Cummins, Starc, Lyon, Behrendoff
England – Roy, Bairstow, Root, Morgan, Stokes, Buttler, Woakes, Plunkett, Rashid, Archer, Wood