Winter Youth Cricket Season in Austin
Sports Movement Cricket Academy in partnership with the Hill Country Cricket Association (HCCA) is proud to bring you our Winter Cricket program for kids and youth in the age range of 6 and above. Our structured, organized training program is designed to teach Cricket to kids in the best and most practical way. We have worked with kids of all ages and understand the nuances of teaching the sport to them.
The fastest, most fun way to learn Cricket!
Sessions will be fun-oriented and a lot of emphasis will be placed on learning the sport in an engaging and team-based environment. These sessions will aim to develop agility and motor skills in kids.
Sign up below and try your first class FOR FREE!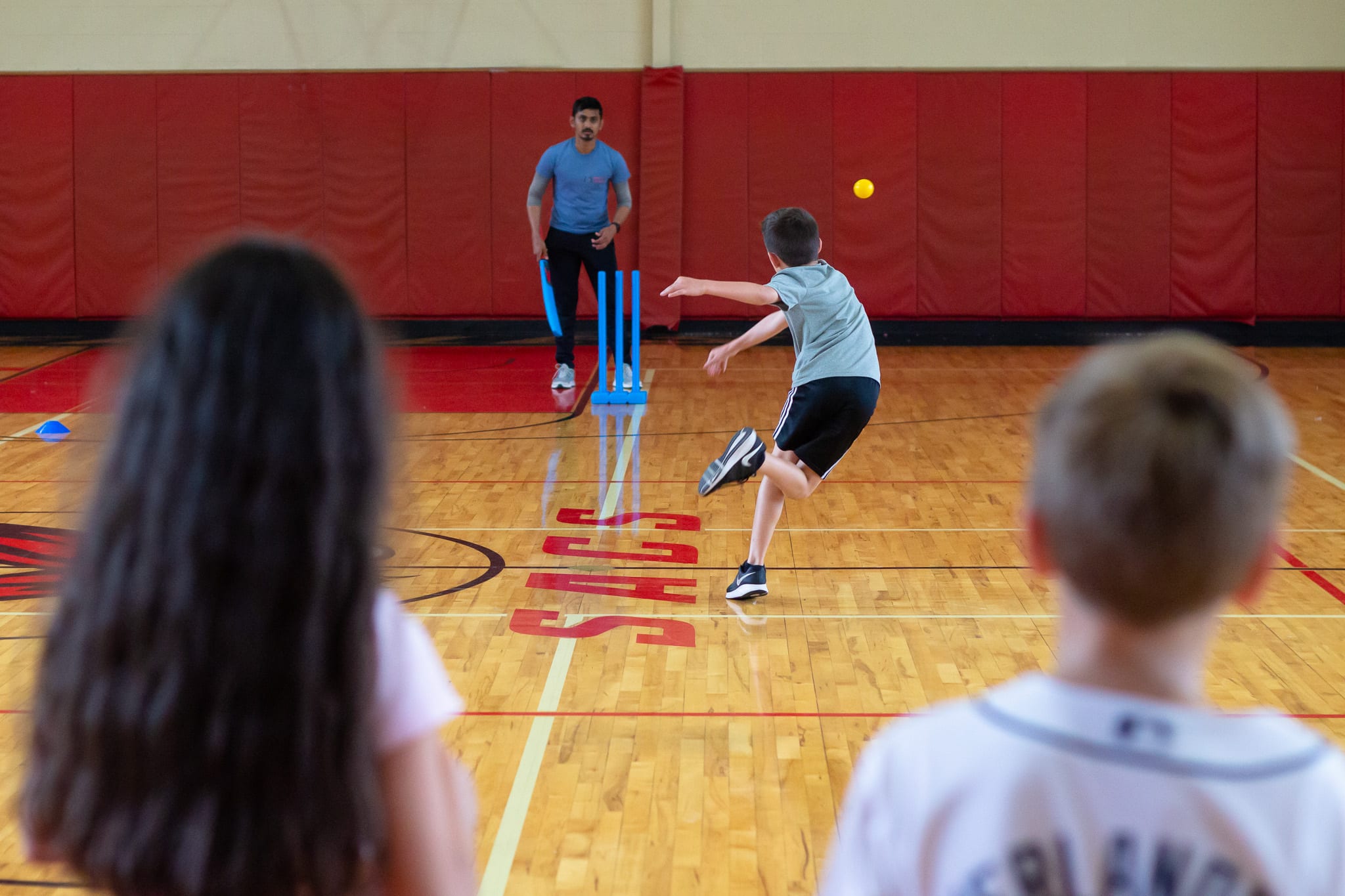 Details about the Fall Cricket Season
Program Dates:
1/18 – 3/14
9 classes
Every Saturday from 10am – 12pm
We will cover fielding, batting, bowling and game knowledge transfer during each and every session.
Age groups:
Location:
544 Borho Drive, Round Rock, TX 78681
(Southwest Williamson County Regional Park)
Cost:
Introductory offer – $279 only
Plus every player gets his or her first Sports Movement T-Shirt absolutely free!
(Sports Movement T-shirts are mandatory for every session. They will be provided 2 weeks after you register, and can be used for subsequent seasons as well)
Balls (soft and hard), Stumps, Cones and other general training equipment will be provided.
Kids to come equipped with their own personal bats, pads, gloves, helmets, abdomen guards etc if they play with hard Cricket balls.
Kids should wear proper shoes, track pants and mandatory Sports Movement jersey T-shirts for all classes.
Coach:
Playing experience in India, Singapore, UK and USA;
Asian Cricket Council Certified Umpire – over 350 League/National games;
Under 10, 13, 16 and 19 Coaching experience.
Contact info:
Email: info@mysportsmovement.com
Phone: +1-737-207-2044