Winter Youth Soccer Program in Austin
Sports Movement Soccer Academy is proud to bring you our Winter Soccer program for kids and youth in the age range of 5 and 13. Our program is designed to teach Soccer to kids in the best and most practical way. We have worked with kids of all ages and understand the nuances of teaching the sport to them.
Watch your kids learn, grow, and become better athletes!
Sessions will be fun-oriented and a lot of emphasis will be placed on learning the sport in an engaging and team-based environment. These sessions will aim to develop agility and motor skills in kids. Frequent matches will also be held to teach the various rules and laws of the game.
Sign up below and try your first class FOR FREE!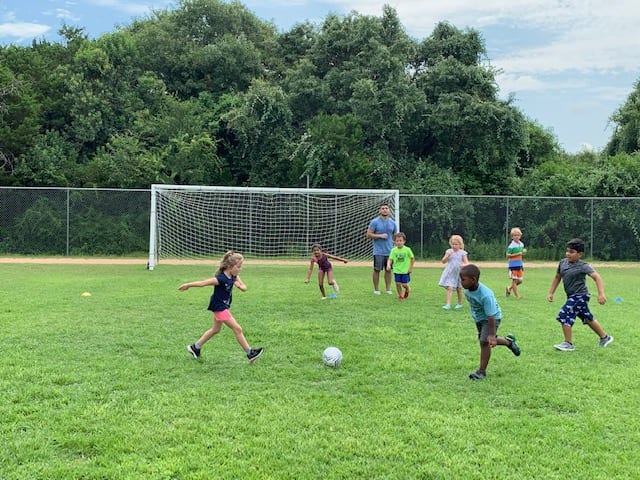 More Information
Program Dates:
FIRST CLASS FREE - TRY BEFORE YOU BUY!
Free class on 01/18/2020
1/18 – 2/22 – 6 classes - Every Saturday from 10am – 12pm.
(2/29 will be Bad weather day, if needed)
First hour will be individual and group drills, and skills training.
Second hour will primarily involve team games and matches.
Age groups:
5-7, 8-10, 11-13
Location:
Ridgeview Middle School (soccer ground),
2000 Via Sonoma Trail #5659, Round Rock, TX 78665
Cost:
Introductory offer – $209 only. 15% off our original price.
Plus every player gets his or her first Sports Movement Soccer jersey absolutely free!
(Sports Movement Jerseys are mandatory for every session. They will be provided 2 weeks after you register, and can be used for subsequent seasons as well)
All training equipment will be provided. Players are welcome to bring their own soccer balls. Players need to come to class with proper soccer boots, shin guards and mandatory Sports Movement jerseys.
Contact info:
Email: info@mysportsmovement.com
Phone: +1-737-207-2044