With International cricket currently being playing in UK, SriLanka and the Caribbean, there is always something to talk about as far as this wonderful game is concerned. From the recently started International Test championship to concussion substitutes and the talk surrounding the Indian Head Coaching position, Cricket never ceases to provide us with amazing headlines. Read on for this month's tidbits from the Cricketing world.
Ben Stokes – Take a Bow!
All Cricketing talk over the last week has revolved around this man. Benjamin Stokes produced arguably test Cricket's best individual 4th innings batting performance in the 3rd Ashes 2019 test at Headingley – a knock that keeps England alive in the Ashes after all!
But to think of this as one of the usual hard-hitting, belligerent, carefree innings would do it gross disservice. Let's not forget that at one point, Stokes had just 9 runs off the first 81 balls he faced in the innings! Playing second fiddle to anyone is absolutely un-Stokes-like after all.  But there was meaning to that. Australia were on top, and dictating terms. In hindsight, that 50+ partnership with Bairstow proved absolutely vital in the end. But to go from there and end up scoring 135 runs in a completely different fashion is what makes this innings great in my opinion.
2 things stood out for me in this knock from Stokes
His ability to bounce back after the dismissal of Jos Buttler. When Buttler walked in after the dismissal of Bairstow, England needed 116 to win with 5 wickets in hand. One would say that the match was evenly poised at this stage. But to lose Buttler to a needless run-out would surely have affected Stokes. One could also say that the run-out was primarily Stokes's fault. A wrong call to a risky single, and then sending Jos back from halfway down the pitch was what brought about his dismissal. Losing the last recognized batting partner at that stage to a fault of his would absolutely have played havoc in Stokes' head. But to recover from such a blow, then see your fellow colleagues fall like a pack of cards, but still hold your high and carry on requires some strength of character, and Stokes displayed that.
The way Ben Stokes completely transformed his batting style is something to truly appreciate. Not many batsmen can do that. From being on 9 off 81 balls at one stage and to end up scoring 135 off 219 balls was a complete turnaround in batting style. The ability to change roles as the match evolves is a truly great gift to have as a batsman, and Stokes displayed that with such aplomb.
Things couldn't have gone any better for Stokes after a series of unfortunate events over the last few years. A world cup victory, a world cup final MOM performance, and now an Ashes victory brought by one of the finest test innings, are all his to savour. Ben Stokes was always regarded as an exceptional talent. He was good at everything but somehow firmly an anonymous unit in a wider imposing collective. But now he stands out in a team of brilliant individuals and has an undefinable mysterious power that pervades everything. This is his time after all! But he will know one thing for sure – Headingley will mean nothing without the Ashes!
Is Joffra the real deal?
His inclusion in the world cup squad just a couple of months ago raised a lot of eyebrows, not amongst selectors and the public, but within the dressing room. His entry meant David Willey missed the World Cup bus. But if at all there was an aota of doubt as to whether Joffra Archer was the real deal, was all but put to flames with an impressive world cup performance. And as luck would have it, a 'timely' injury to England's fast bowling leader Jimmy Anderson meant Joffra would fit in just nice in the test team too. It is the stuff of dreams to make your ODI debut at the world cup and your test debut at the Ashes, but watching him makes you feel that he is already destined for greatness.
Although he didn't set the stage on fire with wickets in his first test (he 'just' took 5 in the entire game), Joffra delivered some fiery fast bowling, and possibly proved to everyone that there was only one way to prevent Steve Smith from taking the Ashes away from England single-handedly. A knock-out blow to the neck not only made Smith miss the subsequent game, but also made Marcus Labuschagne the first concussion substitute in world cricket. More on that later! And if that wasn't enough, Joffra's returns in the third Ashes test propelled him further to the extent that Joe Root now has a problem of plenty to ponder for the 4th test.
A lot of talk centered around England over-exerting Archer on his debut (he bowled 44 out of 142 overs for his team). But that is to entirely forget the workload that other pacers have taken in the past for their countries. Andersen and Broad have time and again taken the majority of pace bowling duties for England over the years. They have, on numerous occasions, bowled close to 60% of their team's quota. Why the sudden concern over Archer's workload in just his first game for England? It for sure stems from the fact that Archer is being considered a once-in-a-generation fast bowler, and that he should be 'preserved' to prolong his career. The last time the world reacted anywhere close to this way was when a 17 year old teenager from Pakistan by the name of Mohammed Amir burst on to the international scene. Since then, no bowler has taken the cricketing world by storm. Archer has that capability. But he should be left alone to do his job in the way any other fast bowler eager to impress, would go about it. Root cannot be blamed for another person's weakness, in this case, possible greatness. Archer will have to go about his job like any other cricketer. And if that means bowling 44 overs for your captain to win a game for your country, so be it. #let him be
Concussion Substitute – a good move to make Safety first
If you think about it, Cricket is arguably the most dangerous sport played in the world today! It is not something players grow up being frightened about, but it is definitely something that cannot be ignored. The fact that the ball pitches after release from a bowler's hand makes the game unpredictable and fun, but at the same time super dangerous. This coincidentally is the main reason why the ICC places so much importance on the preparation and maintenance of playing surfaces (pitch)!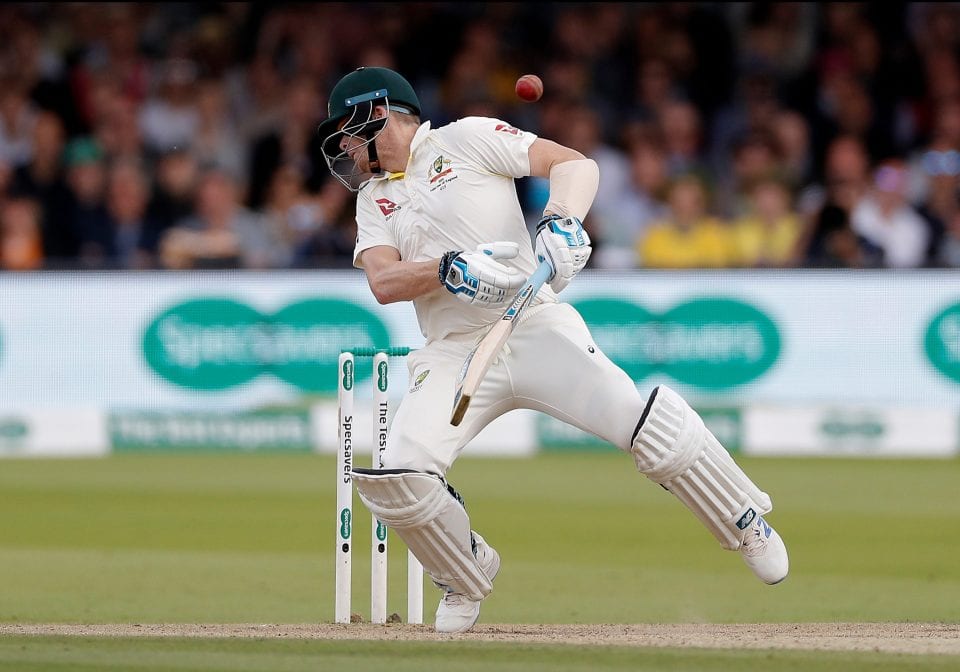 When Marcus Labuschagne replaced Steve Smith for the second innings of the second ashes 2019 test, he became the first concussion substitute in International cricket. So, what really is a concussion substitute and under what circumstances is one allowed? Who has the authority behind such a replacement, and what can/cannot a substitute do?
The main objective behind a concussion substitute is to treat the player who has been concussed. Ofcourse this is not applicable to a player suffering any other injury during the game, like a torn leg muscle, or a fracture to the arm for example! The medical staff decides whether the affected player can take any further part in the game, and the Match referee decides on a like-for-like replacement. This depends on the circumstances of the game too, and this is where I believe the ICC has come up with a good rule.
When Smith got hit on the head from a Joffra bouncer, the ICC match referee decided that Labuscagne was the closest like-for-like replacement available in the Australian team. This makes sense because Australia still had to bat in the second innings and Labuscagne can bat! If there were no second innings available, it would have become a totally different case altogether because in that sense, a batsman would not have been a like-for-like substitute, because there is no more batting left for Australia to do! Would the match referee then allow a bowler such as Mitchell Starc to become a substitute in that case? I wouldn't think so because that would be hugely unfair on England. They could however still make Labuscagne the substitute again because of his 'similar' bowling abilities to Smith.
It has to be remembered that the main reason for the rule is to not put any further pressure on the concussed player to continue to play a part in the game, for the simple reason that his/her team would be at a disadvantage. It is still early days as far as this is concerned, and there are a lot of loopholes that could be discovered as we go further, but the concussion substitute rule atleast allows teams to not be handicapped due to one of their players suffering a nasty hit to the head. Should this be allowed for all other injuries suffered during the game? Some would say yes, but that leads to more complications and a lot more unknowns. For now, lets be happy that safety has assumed a much greater importance in the game. Anything else that stems out of this as a consequence has to be considered secondary!
What I like and don't like about the ICC Test Championship!
The ICC test cricket championship is a great move by Cricket's governing body to bring more importance and context to the longer format of the game. This also makes sure that all test series that are included in the schedule have equal importance and that public interest stays on, regardless of who or where the games are played. Teams now have the extra impetus of not just trying to win a series, but trying to win it with a greater margin, as every victory means extra points in the kitty. A good consequence of this is the elimination of dead rubbers. A team losing 4-0 heading into the 5th test match of the series now has extra motivation to get a victory and much needed points.
The format has also been planned well, with each team playing 3 home and 3 away series over the next 2 years. One thing the format doesn't cover is every team playing every other team on the table. A look at the fixtures list will tell you that India will never play a test series against SriLanka, or that England will never get to face NewZealand for example. In an effort to finish the championship within 2 years (not to forget the numerous T20 and ODI games in the same time period), the ICC had to forego a few important parameters in the process.
The points system is simple to say the least. Depending on how many matches there are in a series, the points for a win/draw will vary. With a total of 120 points available for every series, a win in a 5-test series will get a team 24 points whereas a win in a 3-test series will fetch 40 points. A draw is worth 1/3 the points for a win in that particular series.
But what I really don't like is the number of games every team plays. Although one can see the challenges in a fixture list like this, the ICC could have kept the number of games per team to more or less the same – England play 22 games and an equally strong contender such as NewZealand play just 13!
There is an obvious shift towards India (18), Australia (19) and England (22), the three countries with the most number of games in this period. This is a direct consequence to the biggest sources of advertising revenue, match tickets, merchandise sales and global TV viewership. They are also the only three countries that play a 5-match test series during this time after all! By incorporating these, the ICC has once again proved that they are after all another typical corporate organization!
Nevertheless, one would hope that inspite of everything that goes on behind the scenes, the biggest objective of bringing more context and importance to test cricket gets achieved in the process.
Sub-Continent Cricket is back!
Numerous footholes, spinners ripping the ball, the silly mid-ons and mid-offs waiting to pounce, and batsmen trying hard to survive on a spin-friendly deteriorating 5h day wicket – this is Sub-continent Cricket at its best. For all the cricket played in lush green outfields and picturesque stadiums in breathtaking English countrysides, sub-continent Cricket still holds its place in today's Cricketing world.
NewZealand and SriLanka are two test playing countries that go about their jobs in a routine fashion. There isn't any huge advertisement nor is there any fanfare surrounding these two cricketing countries. What's more, when there is a small thing as an Ashes series at the same time, it is needless to say where all the attention is! But what many might have missed is one of the most intriguing, and captivating test series in recent times. It was just a 2-match series, but both games went the distance and produced some spectacular Cricket.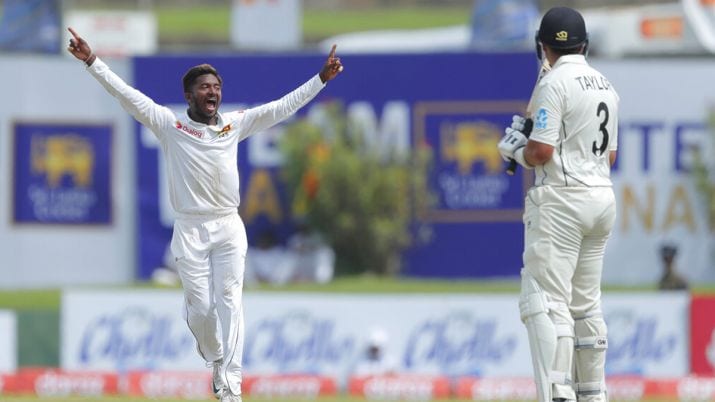 Not many people gave SriLanka a chance when they were asked to chase 268 on a 4th/5th day wicket at Galle to win the first test match. With the ball turning square, and the kiwis playing two decent spinners in Ayaz Patel and Sommerville, 268 seemed like a mammoth total. But what the Kiwis didn't see coming was a brave leader putting himself in the path of danger, taking the blows and leading his team from the front. Enter Dimuth Karunaratne, the accidental captain who played the knock of his life, leading his team to a deserved victory and scoring a spectacular but composed century, a knock that would definitely rank as one of his best so far. SriLanka cantered to an easy victory is what the scorecard would tell, but the journey to get there was not an easy one.
Fast forward one week, and SriLanka are in a similar situation, batting on a typical 5th day subcontinent wicket, but this time to save the test match and and take home 68 test championship points in their bag. All they needed to do was bat close to 90 overs without losing 10 wickets. a much simpler task you would think. But what followed was not just a batting collapse but a masterly performance from the kiwis and some inspired captaincy. The same team that batted so masterfully to win the first test was all out in just 70 overs, handing NewZealand a much needed victory.
This was the 26th straight test match in SriLanka that had an outright winner. That is subcontinent cricket for you! If you want to keep test cricket alive, play all Cricket here after all!